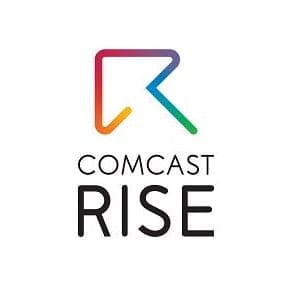 Select business owners seeking to upgrade technology or boost marketing may be eligible for assistance through Comcast RISE.
RISE or Representation, Investment, Strength and Empowerment, is part of Project UP, Comcast's initiative to advance digital equity and help provide underrepresented small business owners with access to digital tools and funding they need to thrive. In its first year, the program provided more than $60 million in grants, marketing and technology services to support more than 6,700 small businesses owned by minorities in Comcast's national footprint – including nearly 550 firms in the company's greater Chicago market, which includes northern Indiana and southwest Michigan.
Representatives for Comcast say opening the program to women-owned small businesses puts it on track to support 13,000 companies by the end of 2022. Applications are being accepted through June 17.
"As we continue to rebuild and emerge from the effects of the pandemic, small businesses will continue to be the backbone of our economy – and we must take every opportunity to help them thrive," said Teresa Ward-Maupin, senior vice president, digital and customer experience, Comcast Business. "Looking forward, this expansion will enable Comcast RISE to further empower and strengthen even more small businesses that are the heart of our local communities across the country."
According to a study by the National Association of Women Business Owners, 42% of businesses in the U.S. are owned by women. The study also found women start more than 1,800 new businesses daily.
Program eligibility includes:
A business Is at least 51% owned and operated by someone who identifies as black, native America, a person of color, or a female
Is independently owned and operated; and not a franchise location
Is registered to conduct business in the U.S
Has been operating for one or more years
Is located within the Comcast Business or Effectv service area footprint
Additional information on the program is available at www.comcastrise.com.