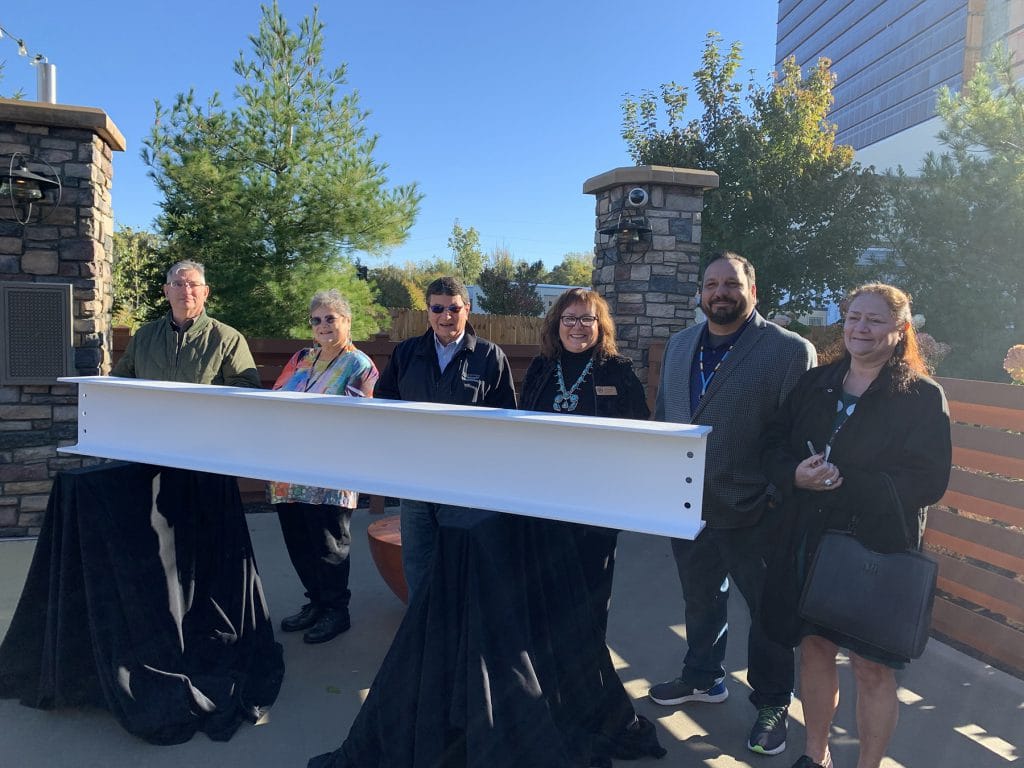 A 23-story hotel project at the Four Winds Casino South Bend reached a construction milestone.
Representatives from the Pokagon Band of Potawatomi Indians and casino executive team held a ceremonial capping off event Oct. 26 where the final steel beam was placed at the top of the hotel tower. The hotel, when finished in early 2023, will have 317 hotel rooms featuring 83 suites.
The expansion also includes a spa, convention area, meeting space, a ballroom, lounge, bar and grille, an outdoor roof-top swimming pool, and terraces.
The Four Winds hotel project in South Bend has created 270 construction jobs and will create between 350 and 400 new jobs at the casino once the hotel addition opens, tribal representatives said.
"We are very proud to come together to celebrate this important milestone by signing the final steel beam for the expansion of Four Winds South Bend," said Rebecca Richards, tribal chairwoman and CEO of Pokagon Gaming Authority. "Not only does the expansion of Four Winds South Bend demonstrate our commitment to our Pokagon Citizens, but it also demonstrates our continued commitment to the city of South Bend, our employees and all of the local businesses and vendors an operation of this scale supports."
Frank Freedman, chief operating officer of Four Winds Casinos said the expansion of Four Winds South Bend is one of the tribe's most ambitious projects to date.
"Upon completion, the 23-story hotel tower will offer spectacular views from several different vantage points including guest rooms, terraces and our outdoor roof-top swimming pool," he said. "The completed expansion will definitely be worth the wait."
The Four Winds Casino South Bend features 140,000-square-feet of gaming space and includes more than 1,400 slot machines, 16 table games, four restaurants, a coffee shop, three bars, and a 4,500 space enclosed parking structure.