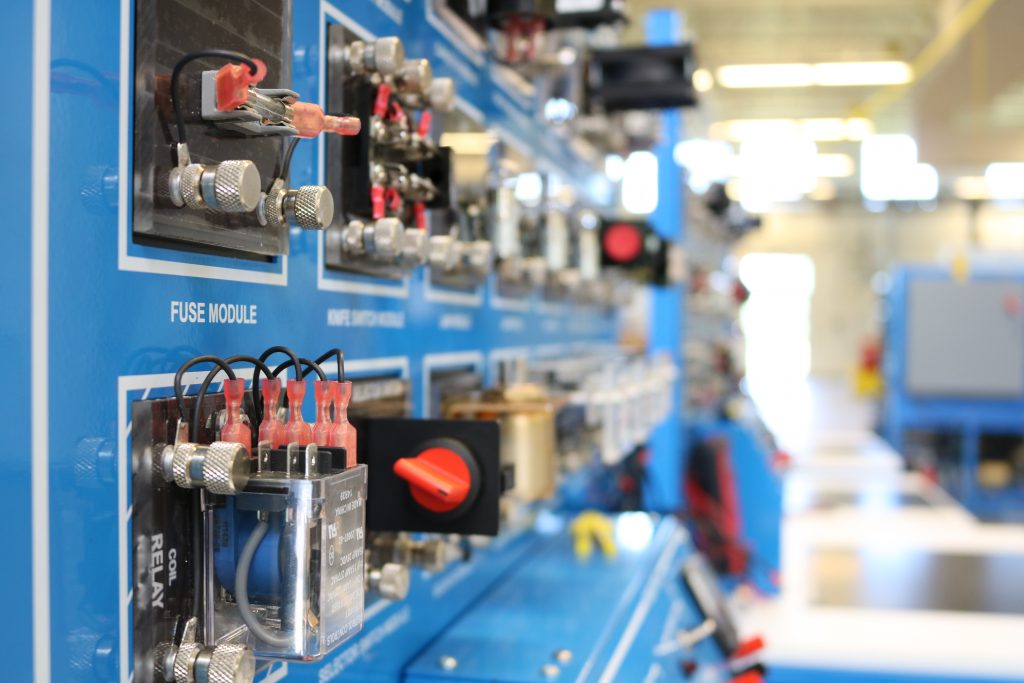 Four companies from northern Indiana are among nearly three dozen from around the state receiving a share of nearly $3 million in state manufacturing grants.
The Indiana Economic Development Corp., in partnership with Conexus Indiana, announced the fourth round of awards totaling more than $2.8 million to 34 Indiana businesses in Manufacturing Readiness Grants to support a projected $17.4 million in technology-based capital investment in Indiana.
"Hoosier manufacturers are preparing now for the industries of tomorrow," said Gov. Eric Holcomb. "Through the Manufacturing Readiness Grants program, these forward-thinking companies are modernizing their operations to set themselves up for a successful future, creating high-skill, high-wage jobs for Hoosiers in all parts of the state and propelling the long-term growth of Indiana's strong manufacturing sector."
The Manufacturing Readiness Grants program was launched in 2020 to stimulate private sector investments to modernize Indiana's manufacturing sector. The latest grant recipients include companies from 22 Indiana counties and cover a wide range of specialties, including aerospace and defense, automotive, custom electronics and medical devices.
"We continue to be impressed with the applications that demonstrate more and more Indiana manufacturers are embracing and implementing smart technologies to succeed in an increasingly tech-focused environment," said Mitch Landess, vice president of innovation and digital transformation at Conexus Indiana. "As a partner with the IEDC on these grants, Conexus Indiana and its panel of Smart Manufacturing Fellows review all applications, and we are excited to see technologies such as digital twin, additive manufacturing, collaborative robotics, and IIoT being implemented and impacting both job and business growth."
Recipients from northern Indiana include:
CHaSE Manufacturing LLC, Elkhart County; $50,000 grant. The company is a manufacturer of decorative interior products such as cabinet doors, trim and moldings and doors for recreational vehicle (RV) manufacturers and manufactured housing. The company is investing in tech-enabled equipment, including 3D printing, computer vision, IoT and machine learning.
Poly Electronics LLC, Elkhart County; $40,000 grant. The company makes custom electronics and proprietary products for various industries, is investing in automated soldering and conformal coating equipment, along with inventory staging equipment to replace manual processes.
Sequel Wire and Cable LLC, Marshall County; $6,710 grant. The firm is a startup and manufacturer of copper fabricated and insulated wire and cable products for use in a variety of markets including OEM, wire and cable distribution, appliance, automotive and RVs. The company is implementing automated data collection on production machines across its facility.
South Bend Ethanol, St. Joseph County; $87,000 grant. The ethanol producer which uses 95% local corn, is investing in technology to pull 25,000 data points from several manufacturing process sources into a central plant information system to make better decisions relating to plant reliability and output.
Other recipients include:
Addman Engineering (Hamilton County; $150,000 grant)
Amatrol (Clark County; $158,295 grant)
Analytical Engineering Inc. (Bartholomew County; $100,000 grant)
Armor Plastics LLC (Jefferson County; $75,000 grant)
Brake Supply Company (Vanderburgh County; $9,000 grant)
Brownstown Quality Tool & Automation (Jackson County; $18,250 grant)
Bruce Fox Inc. (Floyd County; $45,000 grant)
Cimtech Inc. (Floyd County; $50,000 grant)
Diver's Supply Co. Inc dba Ikelite Underwater Systems (Marion County; $50,000 grant)
Fatheadz Inc. (Marion County; $200,000 grant)
Fort Wayne Metals (Allen County; $200,000 grant)
Fox Products (Whitley County; $50,000 grant)
Gracie Industries LLC (Whitley County; $30,000 grant)
Holic Foods (Henry County; $25,000 grant)
Impact CNC (Whitley County; $100,000 grant)
Kammerer Dynamics Inc. (Noble County; $65,000 grant)
Liberty Trailers (Putnam County; $100,000 grant)
Mach Medical (Whitley County; $175,000 grant)
Omega Enterprises (Randolph County; $187,500 grant)
Ossian Smoked Meats Corp. (Wells County; $50,000 grant)
PDQ Workholding LLC (Whitley County; $75,000 grant)
Procoat Products (Jefferson County; $100,000 grant)
QuikCut (Allen County; $50,000 grant) =
Reliable Tool & Machine Company (Noble County; $10,000 grant)
Rochester Metal Products Corp. (Fulton County; $25,000 grant)
Super ATV (Jefferson County; $50,000 grant)
Tech Castings LLC (Hancock County; $171,500 grant)
Thompson Machining Services Inc. (Franklin County; $76,600 grant)
Triton Metal Products Inc. (Steuben County; $135,000 grant)
Whitcraft Enterprises Inc. (Allen County; $150,000 grant)
Additional information on the grant recipients and their planned investments is available on the Conexus Indiana website.
Grants must be matched by the applicant on a minimum 1:1 basis and undergo a rigorous peer review and recommendation process by a statewide committee of manufacturing professionals representing industry, academia, private equity and more.