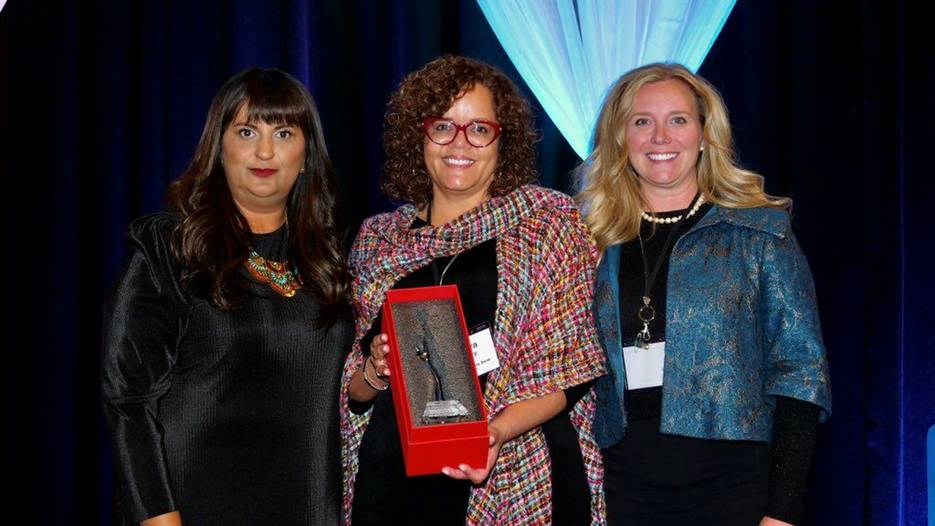 Jadira Hoptry, director of community lending and development at First Merchants Bank, was named 2021 Indiana Bankers Association Woman of the Year.
The award recognizes female professionals who demonstrate professional excellence, community service and a passion for supporting other women to reach their full potential – whether in banking or other fields.
Hoptry began her banking career in Indianapolis with Fifth Third Bank in 1998.
She joined First Merchants in 2020. As director of community lending and development, Hoptry leads the bank's affordable housing initiatives and a team of community home lenders.
"I'm humbled and honored to receive this recognition," said Hoptry. "But I am also inspired (because) this is a big win for First Merchants Bank, my amazing team, the banking industry and everyone who shares our passion for community lending, inclusive economic mobility and diversity, equity and inclusion initiatives."
Mark Hardwick, First Merchants CEO, said Hoptry is a high-achieving teammate who is "a passionate advocate for inclusive economic mobility."
"She helps deliver our bank's vision of enhancing the financial wellness of the diverse communities we serve through her work in advancing home ownership opportunities across our markets and her leadership in our own Diversity, Equity and Inclusion program," he said.
Hoptry is a board member of Prosperity Indiana, an organization advocating for affordable housing, and serves as chair of the organization's diversity, equity and inclusion committee. She holds additional leadership positions with Bankable Powered by the Flagship Enterprise Center, the Indiana Latino Institute, Local Initiatives Support Corporation and United Way.
Hoptry is also active with Coburn Place Safe Haven, Dress for Success, Pace Center for Girls and the Women's Fund of Southwest Florida. She graduated from the University of Florida with a degree in business administration and has earned certification as an economic development finance professional.
First Merchants has 18 locations in Northwest Indiana and Northeast Illinois, including a commercial lending center in South Bend.