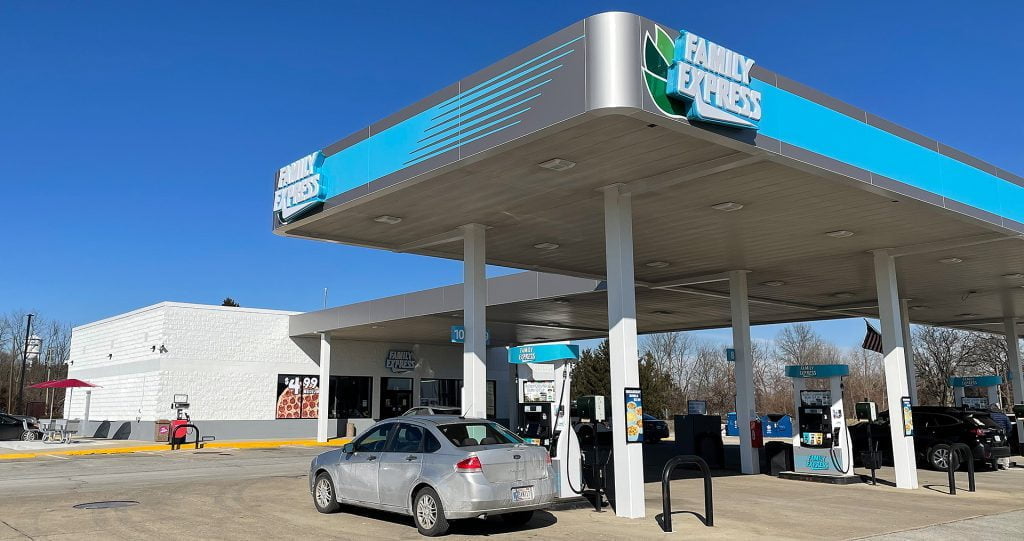 Family Express is growing its presence around Indiana.
The Valparaiso-based convenience store and fueling center operator, which has 73 locations across Northwest and North Central Indiana, announced recently it acquired a site in McCordsville, an Indianapolis suburb, and six Freedom Oil stores in Warsaw.
The McCordsville location included a three-acre parcel, which has been renovated into a Family Express location, which also will feature a car wash and pet wash.
The Freedom Oil locations soon will feature Family Express's NCR/Optic technology at the pump, according to Alex Olympidis, president of operations for Family Express.
"Family Express, in collaboration with NCR, has already delivered advanced technologies to the Family Express network," he said. "These technologies include two first-time innovations in the C-Store space (including) the ability to order food at the pump and pay concurrent with the gasoline purchase."
Olympidis said the other feature will be TransArmor/Fiserv security at the pump, which eliminates the possibility of a major security breach.
"TransArmor fragments access to the entire deck rendering a breach undesirable to a potential hacker," he said.