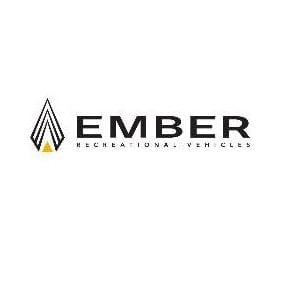 Ember Recreational Vehicles Inc. is expanding its operations in Bristol.
The company, which now employs 23 people, could grow to as many as 150 employees by the end of 2023, the Indiana Economic Development Corp. announced Aug. 17. Ember launched earlier this year, plans to invest $4 million to construct an 87,750-square-foot building on 15 acres in Bristol commerce Park at 1728 Commerce Drive.
The site will be equipped with new lamination machines and welding equipment and is expected to be finished by September with production starting shortly after the building is completed. The firm occupies an 18,000-square-foot warehouse, production and office facility in Bristol.
"Hoosiers are innovators, launching businesses that are developing new solutions for today's challenges affecting industries Indiana is known for across the nation," Jim Staton, SVP and chief business development officer for the Indiana Economic Development Corp. "Ember Recreational Vehicles is a prime example of one of those companies, finding success with the support of a strong entrepreneurial culture and a business climate that keeps taxes, expenses and regulations low while providing talent and growth opportunities."
The company is now hiring in Bristol for RV production, service, engineering, accounting and administration positions.
"Northern Indiana, specifically Elkhart County, has earned its title as the 'RV Capital of the World' honestly," said Ashley Bontrager Lehman, Ember president and CEO. "The craftsmanship, dedication and work ethic of the local workforce has proven, over decades, to be unmatched."
Lehman is the granddaughter of Jayco founders Lloyd and Bertha Bontrager. Ember is focusing on light-weight, laminated travel trailers featuring off-road and off-grid capabilities.
The IEDC offered Ember Recreational Vehicles up to $1 million in conditional tax credits based on the company's plans to create up to 150 jobs by the end of 2023 and up to $100,000 in conditional tax credits from the Hoosier Business Investment tax credit based on the company's planned capital investment in Indiana. These credits are performance-based, meaning the company is eligible to claim incentives once people are hired and investments are made, the state said.
The town of Bristol is providing additional incentives up to $425,000, the state said.
The state estimates Indiana manufactures nearly 80% of all RVs in the U.S. and Canada. According to the RV Industry Association, the RV industry contributes more than $32.4 billion annually to Indiana's economy, with more than 640 businesses supporting 126,140 jobs.