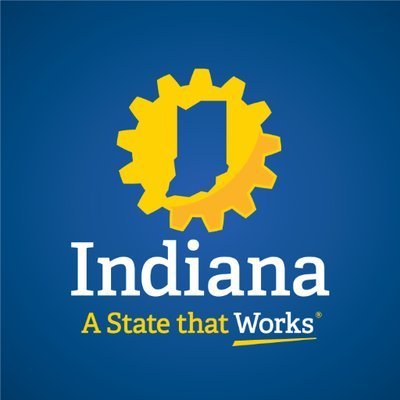 Bids submitted by community organizations representing Northwest Indiana and the South Bend-Elkhart area were among 17 regions across Indiana awarded a share of $500 million in state funds to spark economic growth.
Gov. Eric Holcomb announced the awards Dec. 14 indicating the 17 regions, covering all 92 Indiana counties, would receive funding through the Indiana Regional Economic Acceleration and Development Initiative (READI).
"The 17 regions submitted innovative, creative and visionary projects that will result in a positive economic impact on Indiana's future," Holcomb said. "It took immense collaboration between communities as they put aside their own visions and worked together to present the best plan for the region."
The READI review committee, an external seven-member citizen committee, reviewed and scored the plans based on the established guidelines and against other relevant data, including historical population trends. Following the evaluation, the READI review committee members proposed funding recommendations to the Indiana Economic Development Corp. Board of Directors.
The regional plans covered an array of initiatives including housing, trails, broadband, childcare and wellness initiatives, and workforce development programs. The plans enumerated a nearly 10:1 capitalization leverage ratio from private and public sources as compared to state investment.
Northwest Indiana, led by the Northwest Indiana Forum was awarded $50 million. The bid covers Lake, Porter, Laporte, Starke, Pulaksi, Jasper, and Newton counties.
U.S. 1st Dist. Rep. Frank Mrvan applauded collaborative efforts to secure the grant which will provide a boost to regional economic development.
"This is outstanding news for Northwest Indiana," he said. "I was proud to support the American Rescue Plan and am pleased to see this tangible result."
Information from the Northwest Indiana Forum shows how the funding will be used.
The South Bend-Elkhart Regional Development Authority was awarded $50 million. Its bid covered St. Joseph, Elkhart, and Marshall counties.
Regina Emberton, president and CEO of the South Bend – Elkhart Regional Partnership, also credited collaboration.
"This award is a prime example of the outstanding collaborative efforts that have led to immense progress for the South Bend – Elkhart region," she said. "Of course, none of this work is possible without the dedication, passion, and commitment of our community and regional stakeholders to making the South Bend – Elkhart region a prime location to live and work."
How the South Bend-Elkhart area will use the funding is available on the partnership's website.
The other regions receiving funds:
180 Alliance – awarded $20 million; Boone, Hendricks, Johnson, Putnam, Montgomery, and Morgan counties
70-40 Mt. Comfort Corridor – awarded $5 million; Hancock County
Accelerate Rural Indiana – awarded $20 million; Shelby, Rush, and Decatur counties
East Central Indiana Regional Partnership – awarded $15 million; Blackford, Fayette, Muncie-Delaware, Jay, Henry, Randolph, Wayne, and Grant counties
Greater Lafayette – awarded $30 million; Tippecanoe, Fountain, Warren, Benton, White, and Carroll counties
Indiana First – awarded $15 million; Harrison, Knox, Perry, Pike, and Spencer counties
Indiana Uplands – awarded $30 million; Brown, Crawford, Daviess, Dubois, Greene, Lawrence, Martin, Monroe, Orange, Owen, and Washington counties
North Central Indiana Regional Planning Council – awarded $30 million; Fulton, Cass, Miami, Howard, Tipton, and Clinton counties
Northeast Indiana, led by the Northeast Indiana RDA – awarded $50 million; Lagrange, Steuben, Noble, Kosciusko, Whitley, Allen, Wabash, Huntington, Wells, and Adams counties
Our Southern Indiana RDA – awarded $50 million; Washington, Floyd, Scott, Jefferson, and Clark counties
South Central Indiana Talent Region – awarded $30 million; Bartholomew, Jackson, and Jennings counties
Southeast Indiana READI – awarded $15 million; Dearborn, Union, Franklin, Ripley, Ohio, and Switzerland counties
Southwest Indiana Regional Development Authority – awarded $50 million; Vanderburgh, Warrick, Gibson, and Posey counties
Wabash River Regional Development Authority – awarded $20 million; Clay, Knox, Parke, Sullivan, Vermillion, and Vigo counties
White River Regional Opportunity Initiative – awarded $20 million; Hamilton, Marion, and Madison counties, city of Zionsville, city of McCordsville