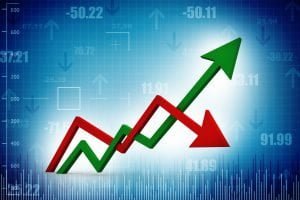 A widely viewed employment index suggests national job growth likely will slow the remainder of 2022 adjusting to a cooling economy.  
The Conference Board Employment Trends Index rose in June to 119.38, up from 118.88 in May 2022.
When the employment trends index increases, employment is likely to increase, the Conference Board said. Turning points in the index indicate a change in the number of jobs will likely occur in the coming months, though data suggests a slowdown in hiring.
"While the Employment Trends Index rebounded in June, it remains below the index readings from March and April 2022," said Frank Steemers, senior economist at The Conference Board, an economic research group. "Moreover, a range of other economic indicators beyond the (employment trends index) point to an economy that is slowing."
Steemers said it takes a few months for hiring decisions to adjust to changes in economic activity.
"Therefore, we expect positive, but decelerating, job growth over the next months," he said.
Steemers said the labor market remains strong and labor shortages are severe but businesses are concerned about inflation.
"However, this picture could change towards the end of 2022 and early 2023," he said. "With inflation still elevated and the Fed expected to continue to raise interest rates rapidly, the risk of a short and mild recession is growing."
Steemers said fears of a looming recession may make employers hesitant to increase headcount.
"By early 2023, there could possibly be monthly job losses—and in that case, the unemployment rate would tick up," he said.