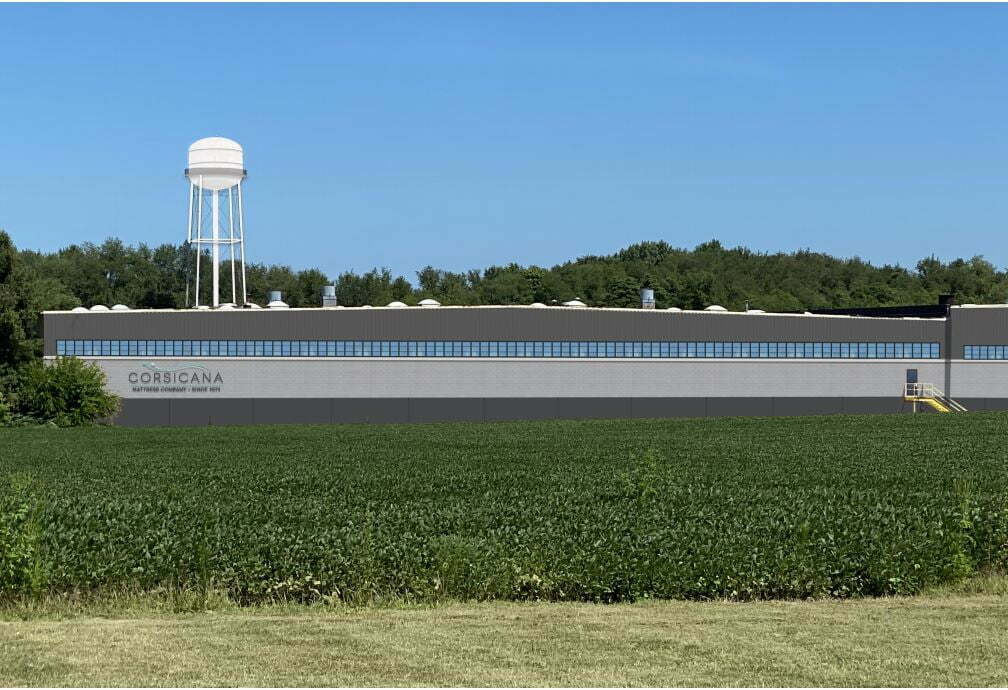 A ceremonial ribbon cutting at Corsicana Mattress Co.'s new La Porte County facility has been rescheduled for March 16.
County representatives earlier this month said the event was rescheduled because of the recent increase in COVID-19 cases.
Texas-based Corsicana announced in August 2020 plans to invest $8.6 million in a new 165,000 square-foot production facility at 755 S 500 West in Pinola, near La Porte. At that time, the company anticipated the facility would be completed by early 2021.
The Pinola site would employ up to 350 people by 2023 and was expected to house the company's boxed-bed manufacturing operations. The company was expected to operate out of a temporary site in Michigan City for hiring and training new employees.
Corsicana operates a 100,000-square-foot manufacturing facility in Aurora, Illinois. The factory in Illinois produces traditional, flat-packed mattresses and will continue operations after the Pinola facility opens.
Corsicana was founded in 1971 in Corsicana, Texas, south of Dallas. It employs about 950 people in the U.S.