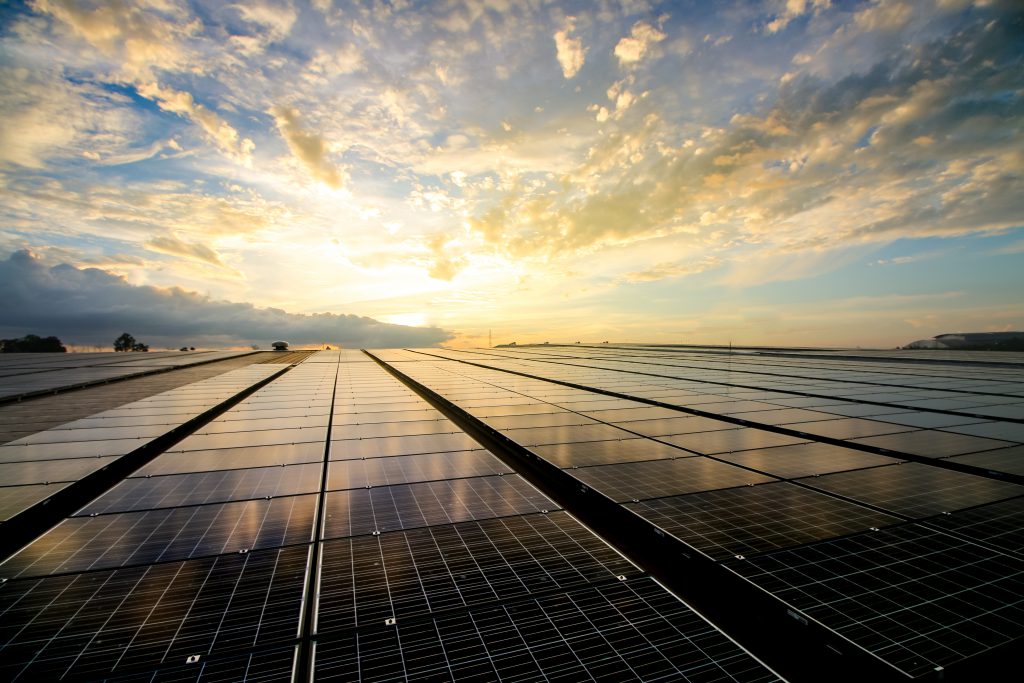 Two Indiana-based solar projects, which will contribute to NIPSCO's initiative to generate electricity from green sources, have started construction and will be operational in 2022.
"Breaking ground on our first two solar projects is a critical next step in the evolution of our 'Your Energy, Your Future' electric generation transition plan," said Mike Hooper, NIPSCO president. "We're proud to be investing in our state and local economies with these two Indiana projects designed to generate lower-cost, sustainable energy."
Dunns Bridge Solar I is a 265-megawatt facility located in Jasper County. A subsidiary of NextEra Energy Resources, a generator of renewable energy from the wind and sun, is constructing the project. Dunns Bridge Solar I will include an estimated 900,000 solar panels, is expected to be operational in 2022 and will be capable of producing enough energy to power 79,500 homes.
The other solar project, which recently began construction, is the Indiana Crossroads Solar project in White County. EDP Renewables North America is developing and building the 200 megawatt solar farm, which is a joint venture with NIPSCO.
The second phase of the Dunns Bridge project, which will also be constructed by NextEra Energy Resources, is a 435-megawatt facility paired with 75 megawatts of battery storage. Dunns Bridge Solar II will include an estimated 1,500,000 solar panels and is expected to be operational in 2023.
NextEra Energy Resources will sell both completed projects to NIPSCO.
Dunns Bridge Solar I and II are expected to generate approximately $59 million in additional tax revenue for Jasper County over the life of the projects and approximately 300 jobs during construction.
Indiana Crossroads Solar will disburse more than $1 million annually to landowners and more than $40 million in local government payments over the life of the project. The project will also support hundreds of jobs during the solar park's construction and several full-time, permanent jobs to maintain and operate the project.
"Indiana Crossroads Solar Park is the fourth project EDPR NA and NIPSCO have collaborated on, and we are pleased to expand our partnership with NIPSCO and our presence in (Indiana)," said Miguel Prado, EDP Renewables North America CEO.
NIPSCO plans to be coal-free by 2028 by retiring its coal-fired generation and adding a combination of cleaner energy sources to its existing portfolio, which includes wind, natural gas and hydroelectric generation. This plan is expected to save NIPSCO customers $4 billion over the long term.
With these two solar projects, two completed wind farms and 10 more renewable projects planned or under construction, NIPSCO will have a total of 14 completed renewable projects by the end of 2023. The projects include a combination of similar joint venture agreements and power purchase agreements.
NIPSCO, a subsidiary of NiSource, serves approximately 850,000 natural gas and 480,000 electric customers across 32 counties in northern Indiana.