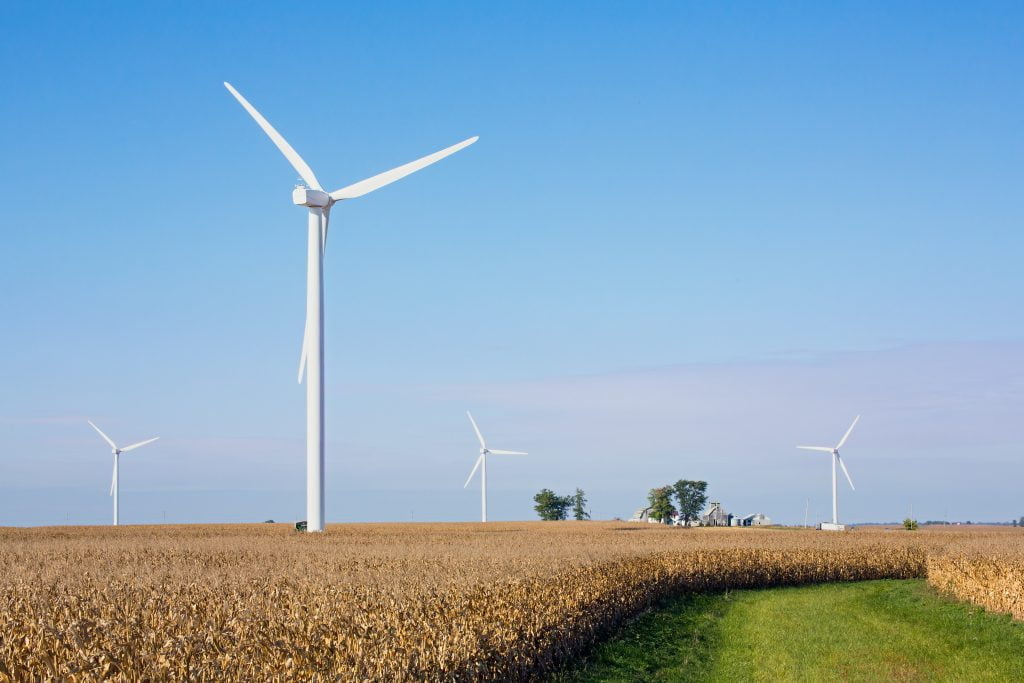 More NIPSCO customers are getting their electricity from green sources.
The Merrillville-based utility, which serves about 820,000 natural gas and 470,000 electric customers across northern Indiana, recently announced two Indiana-based wind farm projects now are operational and generating power for the company. NIPSCO estimates the electricity from the two wind farms provide enough energy for 125,000 homes.
"We are excited to welcome these wind assets to our generating portfolio," said Mike Hooper, NIPSCO president. "These completed projects are the first concrete step of our innovative 'Your Energy, Your Future' plan coming to fruition, bringing lower-cost, cleaner and sustainable energy to our customers today and into the future."
Rosewater Wind Farm, built by EDP Renewables North America LLC, is a 102-megawatt facility in White County. The wind farm is owned and operated by a joint venture, which includes NIPSCO.
The Jordan Creek Wind Energy Center is a 400-megawatt wind farm in Benton and Warren counties, near Williamsport. It was built by a subsidiary of NextEra Energy Resources LLC.
NIPSCO has a 20-year contract to buy power from Jordan Creek Wind Energy Center.
NIPSCO's parent NiSource has said it plans to retire 80% of its remaining coal-fired electric generation by 2023 and all coal generation by 2028, replacing those sources of power generation with lower cost and cleaner options. The company said its plan is expected save customers about $4 billion over 30 years.