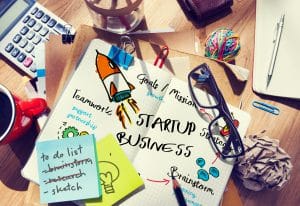 A Knox retailer plans to expand following her win in the 2022 Starke Tank Countywide Business Pitch Competition.
The program, presented by the Starke County Economic Development Foundation and Starke County Government, named Irelynd Fornelli, owner of Irelynd Alexis Boutique in downtown Knox this year's overall winner, landing her the $12,000 grand prize
Fornelli, a Knox High School graduate, opened her business in August 2021. She plans to add additional sizes of women's clothing as well as men's and children's items to her store at 7 N. Main St.
"I love meeting my customers, and I encourage them to stop into other downtown businesses like Rabbit Coffee Roasting Co. and Papa Farm Pizza," Fornelli said. "We have a great, supportive community, and I want to give people a place to shop locally for clothes and gifts."
Fornelli told the audience at the Sept. 17 event that she had wanted to open her own store since her freshman year of high school. She worked multiple part-time jobs to supplement her income as a paraprofessional in the Knox Community School Corp. and used her extra income to acquire inventory.
Fornelli has grown her customer base through her brick-and-mortar shop and via online sales. She posts videos of new products on social media, adding the strategy has generated considerable business, including a customer from Tennessee who was in Indiana recently and visited Fornelli's shop.
The first runner-up and winner of $6,000 prize was Dalton Tunis. He is an avid outdoorsman and founder of Bone Boss Game Calls.
Tunis creates handcrafted and personalized hunting calls from Indiana walnut wood. He plans to increase production and establish a greater online presence.
Other contestants were Renew U, which is a woman-owned wellness studio in downtown Knox offering massage therapy and other services; Quicks Car Service, LLC, another woman-owned business that provides transportation services for Starke County residents; Grand Central Grocery and Grand Central Perk Express, which is renovating a former retail store in downtown North Judson into a laundromat with an internet café and drive-thru coffee shop; County Line Hobbies, an old-fashioned hobby shop in downtown Knox that sells models, train sets, and remote-control cars; North Judson-based catering business Maggie Lu's Market, which is looking to expand into the production and distribution of their Sauceome condiment; Papa Farm Pizza in downtown Knox; Indiana Feeder Factory, which hopes to increase their rat breeding to meet demand from reptile owners; and Hard Knox Gym in Knox.