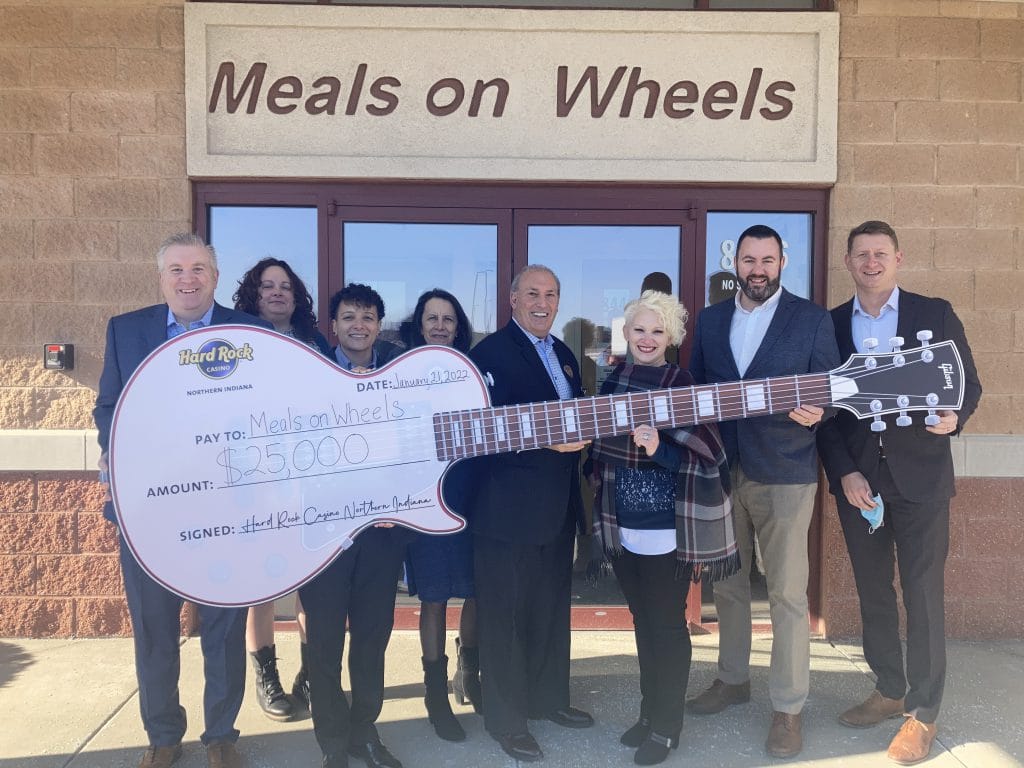 When it comes to supporting a charitable or community cause, there is no shortage of people or businesses who step up to help.
These are some recent examples of what some businesses and people have done to help make their communities a better place:
Hard Rock Casino Northern Indiana has been active around the Region, since opening its doors in May 2021. Casino operators donated $25,000 to Meals on Wheels of Northern Indiana and also presented the Sojourner Truth House in Gary with a $25,000 donation.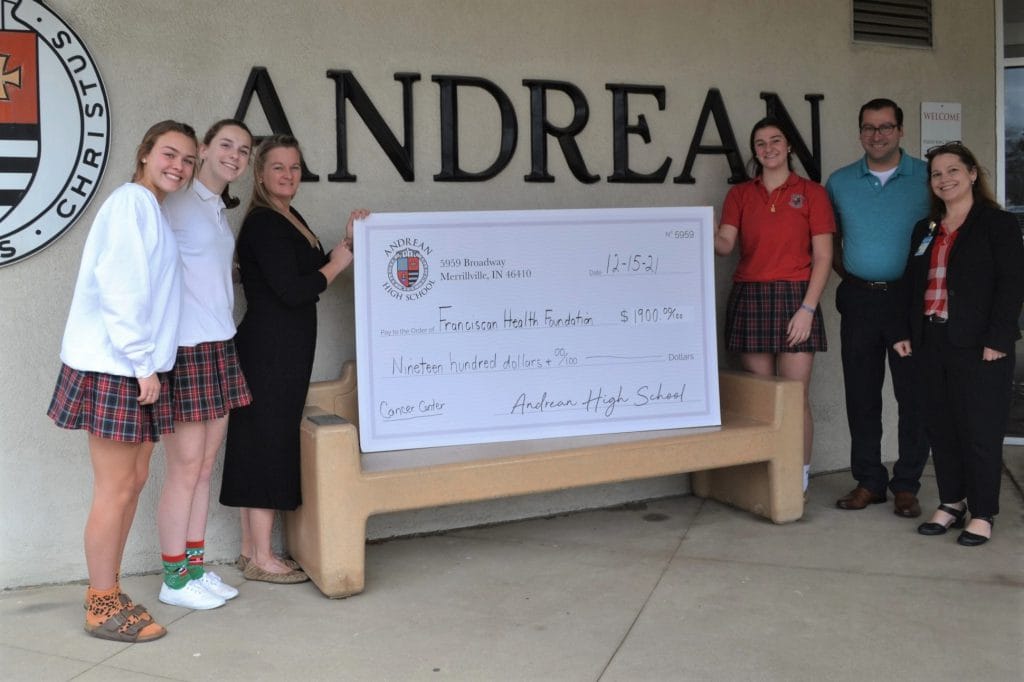 Lubeznik Center for the Arts in Michigan City was awarded a $25,000 cash reserve fund challenge grant from the Gaylord & Dorothy Donnelley Foundation. The challenge grant program helps eligible arts organizations create or increase an existing cash reserve with a $25,000 matching grant. Donors can contribute to the challenge until Dec. 31. A total of $25,000 in donations must be raised before the grant is awarded. Donations can be made online at LubeznikCenter.org/Donate.
The Cardinal Flahiff Chapter of the National Honor Society at Andrean High School raised $1,900 to benefit breast cancer patients. NHS members designed and sold a sweatshirt and donated all proceeds to the Franciscan Health Breast Care Center.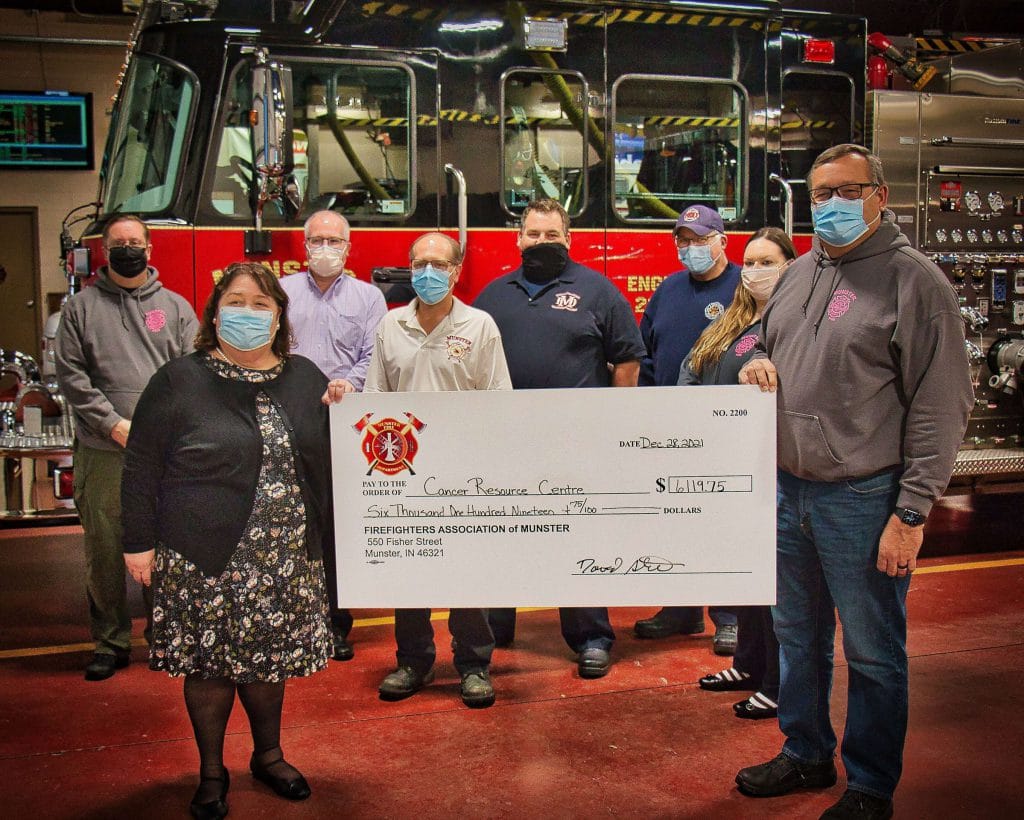 Members of the Bishop Noll Institute high school girls' basketball team donated cancer care baskets for patients at the Cancer Resource Centre in Munster. Comfort items were collected and placed in the baskets including fleece blankets, detox teabags, crayons and coloring books, travel pillows, mugs with lids and other stress relieving soaps and lotions. Senior DanNeli Campbell made hair wigs and added several to the collection of items in the baskets.
The Munster Fire Department and the Munster Firefighters Association recently sold and wore t-shirts to raise awareness and funding to benefit cancer patients. Their efforts raised $6,119 for the Cancer Resource Centre in Munster.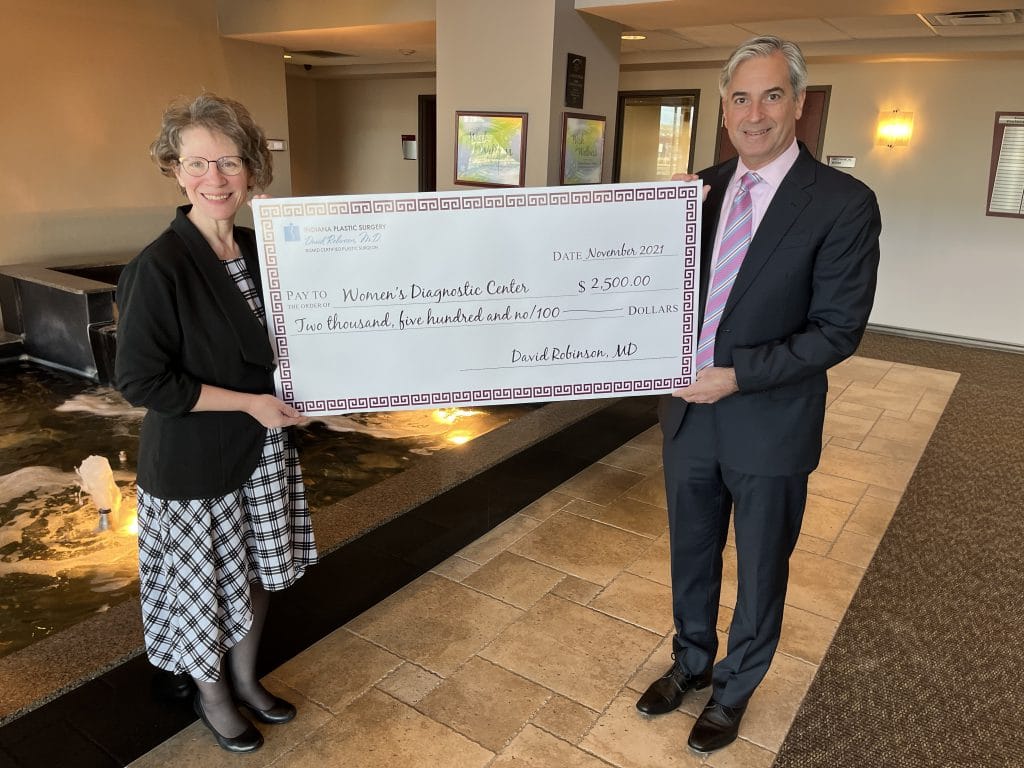 Dr. David Robinson and his practice, Indiana Plastic Surgery, donated $2,500 to Women's Diagnostic Centers of Community Healthcare System to support the Breast Cancer Awareness Fund. The contribution will help local women who do not have insurance and cannot afford diagnostic breast care.
Muncie-based First Merchants Bank released a social responsibility report, which details its assorted initiatives it is involved with in the markets where it operates. First Merchants, which operates 106 locations in Indiana, Illinois, Michigan and Ohio, has 18 locations in Northwest Indiana and Northeast Illinois, including a commercial lending center in South Bend. The report is available in the community section of the bank's website.