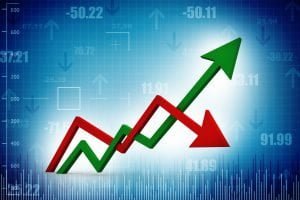 Michiana area financial executives are feeling more confident about the regional business climate.
The second quarter 2021 Michiana Benchmark Business Index, compiled by the certified public accounting and consulting firm of Kruggel Lawton CPAs, rose in the second quarter to its highest score in the nearly 11 years since the survey began. The second quarter Index was 73.01 out of a maximum score of 100, an increase of just under 10% from the prior quarter results.
That followed a 21% increase in the index from the fourth quarter 2020 to the first quarter 2021.
"The second quarter benchmark index seems to confirm what most of us already perceive about our regional economy – it is doing very well," said Terry Bush, a director at Kruggel Lawton CPAs. "However, we need to keep in mind that the quantitative metrics in this survey – revenue, profitability, and employee headcount – are compared to the same quarter of the prior year in order to avoid seasonal swings."
Bush said at the onset of the, benchmark index scores in the first two quarters in 2020 were the lowest ever at 40.94 and 41.38, respectively.
"Although staffing remains a challenge and potentially a constraint for many companies, the fact that participating CFOs' optimism in their companies' business outlook is at a record high is highly encouraging," Bush said.
Kruggel Lawton launched this survey after the 4th quarter of 2010, following the Great Recession.
The confidential quarterly survey is given to CFOs in for-profit companies in the South Bend/Elkhart and southwest Michigan region. The survey tracks changes in companies' revenue, profitability, and employment levels compared to the same quarter in the prior year, along with CFOs' optimism about the business outlook for their companies.
Participating CFOs' input on the four metrics is combined into the overall benchmark business index to provide a barometer of the regional business climate. Noteworthy second quarter results include:
The revenue, profitability, and employment metrics increased 13%, 9%, and 14% respectively from the first quarter of 2021
CFO optimism increased 5% from the prior quarter; the prior quarter had previously been the highest recorded score for this metric
The overall benchmark Index for Q2 2021 was 21% higher than the inception of this survey in the fourth quarter of 2010
Kruggel Lawton CPAs has offices in South Bend, Elkhart and Goshen, and St. Joseph, Mich., and Knoxville, Tenn.