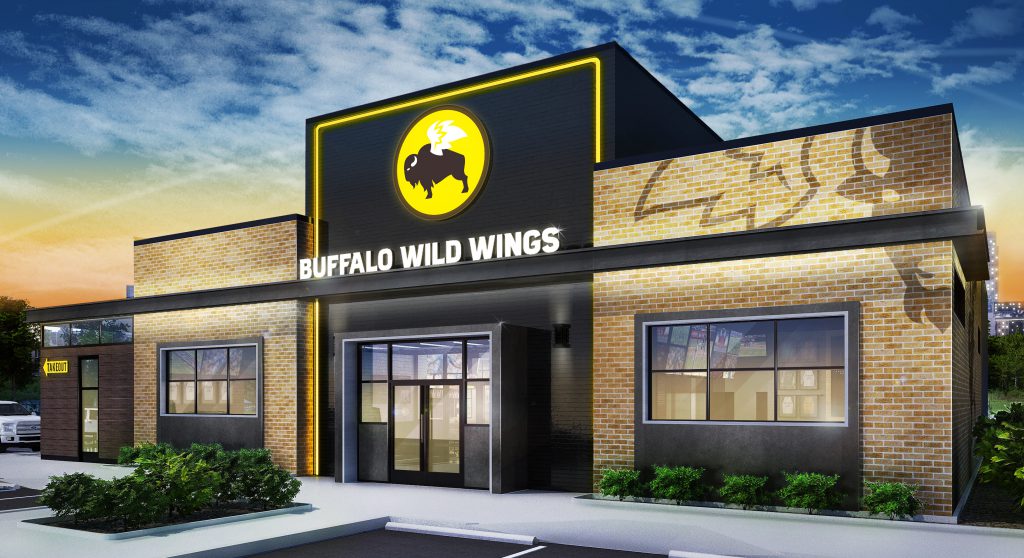 Indiana is among a handful of states where users of the sports betting app BetMGM can get a little more for their money if making a wager inside a Buffalo Wild Wings restaurant.
"Fans wagering on sports inside Buffalo Wild Wings can now win bigger on select bets thanks to our innovative partnership with BetMGM" said Rita Patel, chief marketing officer for Buffalo Wild Wings, which has nearly 1,300 locations nationally, including numerous sites across Indiana. "As sports betting continues to grow throughout the country, we look forward to further expanding our footprint in the space and activating our partnership with BetMGM in ways that make the experience at our sports bars second to none."
The BetMGM app uses geolocation technology to offer custom promotions and bet types for guests who are physically inside a Buffalo Wild Wings in select markets. Other states where this is offered include Colorado, New Jersey, Iowa, Tennessee, and West Virginia.
Jessica Welman, an analyst with PlayIndiana.com, said with the vast majority of bets taking place online, the local sports bar is, in many ways, the local sportsbook.
"Buffalo Wild Wings has always been a destination for sports fans to meet up, grab a drink, and watch the game," she said. "The company was forward thinking about this and actually signed the deal with MGM back in September 2019 (and) we are now just seeing the full nationwide rollout."
Welman said as states debate sports betting legislation, more groups want a seat at the sports betting table.
"For example, (at a recent) Ohio sports betting hearing, someone testified on behalf of state's bowling alleys hoping to get a license," she said. "With how much goes into the application and vetting process for sportsbook operators, I think those bowling alleys and other places like restaurants and bars are going to realize the best way for them to get a piece of the sports betting pie is partnerships like this."
Online sports wagering has a solid foothold in Indiana. PlayIndiana.com reported recently that $273.9 million in sports wagers were made in the state in February, with 88.4% or $241 million representing online bets.
Buffalo Wild Wings has also launched an in-bar channel called OT Odds Powered by BetMGM. The network will air on select screens throughout participating sports bars nationwide and will deliver sports betting content including live game odds as well as fantasy and betting advice. In states where mobile sports betting is legal, curated boosts, bets, and parlays in the form of a new and exclusive Blazin' Bets offered within the BetMGM app are now available through a customer's personal device.
In 2019, Buffalo Wild Wings entered into a multi-year strategic partnership with BetMGM. Since the announcement, more than 500,000 users have participated in BWW and BetMGM free-to-play games.