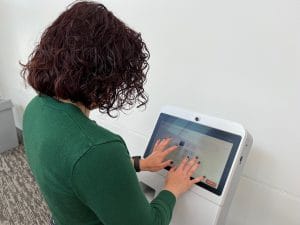 A streamlined care facility, which offers an array of services is available to Goshen area residents.
Beacon Health System has opened its new $11.7 million Goshen Outpatient Center at 2222 Rieth Blvd. near U.S. 33.
Health system officials said the 20,000-square-foot Goshen site is designed to provide cost-effective outpatient care. The site is open seven days a week and will offer a variety of services including, a Medpoint Urgent Care center and Beacon Medical Group Goshen Specialists for neurosurgery; ear, nose and throat; cardiology; pain management; and obstetrics and gynecology.
An imaging center offering open MRI, X-ray, CT scans, ultrasound, mammography and bone density scanning also is available along with physical therapy.
The Goshen site is the second Beacon location to implement a new online registration process for patients, a service that debuted at the system's Main Street campus in Mishawaka. The system sends patients a web link via text message, allowing them to complete most of their appointment registration online before they arrive and check in with an associate at the office.
The Goshen site also is the first Beacon location to use kiosks for patient check-ins.