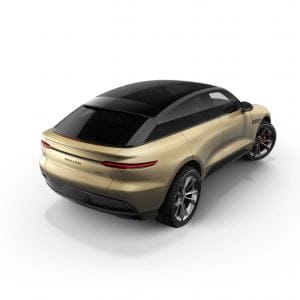 Another electric vehicle company has its sights set on building its products in Indiana.
Mullen Automotive Inc. of California announced a bankruptcy court approved its $240 million all-cash purchase of Troy, Michigan-based Electric Last Mile Solutions. The deal includes the sprawling 675,500-square-foot manufacturing plant in Mishawaka, former home of AM General, where ELMS once hoped to employ up to 960 people and build as many as 100,000 EVs annually.
The court-approved transaction also includes all ELMS' inventory and its intellectual property.
"Upon closing the ELMS transaction, the company will be in a position to strategically leverage all its acquired assets to shorten its production path and aggressively expand into the commercial and consumer EV market," David Michery, CEO and chairman of Mullen Automotive, said in a statement.
Mullen said the Mishawaka factory gives it the capability to build up to 50,000 vehicles annually. It also allows it to start production of its Mullen FIVE SUV and Bollinger B1 SUV and B2 Pickup. about a year earlier.
Mullen projects it will start production of its Mullen FIVE SUV by 2024.
The company also plans to build commercial EV delivery vehicles in Tunica, Mississippi next year.
ELMS filed for Chapter 7 bankruptcy in June after the company was unable to secure new funding to meet previously announced production targets.