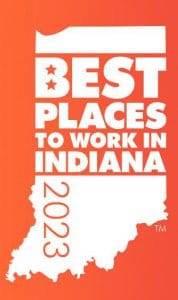 Applications now are being accepted to considered among the Best Places to Work in Indiana for 2023.
The program is presented by the Indiana Chamber of Commerce in partnership with Workforce Research Group. Several companies from Northwest Indiana and the South Bend-Elkhart area were among the 2022 honorees.
Applications close Dec. 2.
Organizers say taking part in the program can help with employee recruitment and retention as well as provide a boost to workforce pride for their employer.
The process includes a two-part, anonymous survey to get a thorough assessment of each employer. Honorees are determined through employer reports and comprehensive employee surveys.
Companies selected will be recognized at a luncheon event in May.
Additional information is available at BestPlacesToWorkIndiana.com.