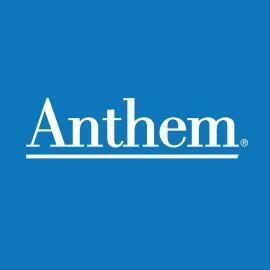 Anthem Inc. of Indianapolis has named new executives to its senior leadership team.
The company said the new leaders reflect its continued positioning for future growth and preparing to meet the evolving needs of the industry, its consumers and the communities they serve.
"The breadth and depth of our leadership ensures that we stand ready to deliver on our promises to those we are privileged to serve and our commitment to drive health beyond healthcare," said Gail Boudreaux, president and CEO. "Collectively, these individuals are industry leaders who are dedicated to driving growth, change and innovation as we work to become a lifetime, trusted health partner."
New executives include:
Pete Haytaian will lead Anthem's diversified business group and IngenioRx as executive vice president and president, diversified dusiness and IngenioRx. Most recently, Haytaian served as president of commercial and specialty business.
Morgan Kendrick will lead Anthem's commercial business, as executive vice president and president, commercial and specialty business division. Kendrick joined Anthem in 1995 and has served as president of the commercial west markets since 2020, covering the company's markets in California, Colorado, Indiana, Kentucky, Missouri, Nevada, Ohio, and Wisconsin.
Rajeev Ronanki was named president, digital platforms. Ronanki, who joined Anthem in 2018, will be responsible for growing and commercializing Anthem's digital capabilities for consumers, care providers, and the health ecosystem as the company works to reinvent care delivery, operations, and interactions.
Anthem is a health benefits company, which serves more than 117 million people, including more than 44 million within its portfolio of health plans.