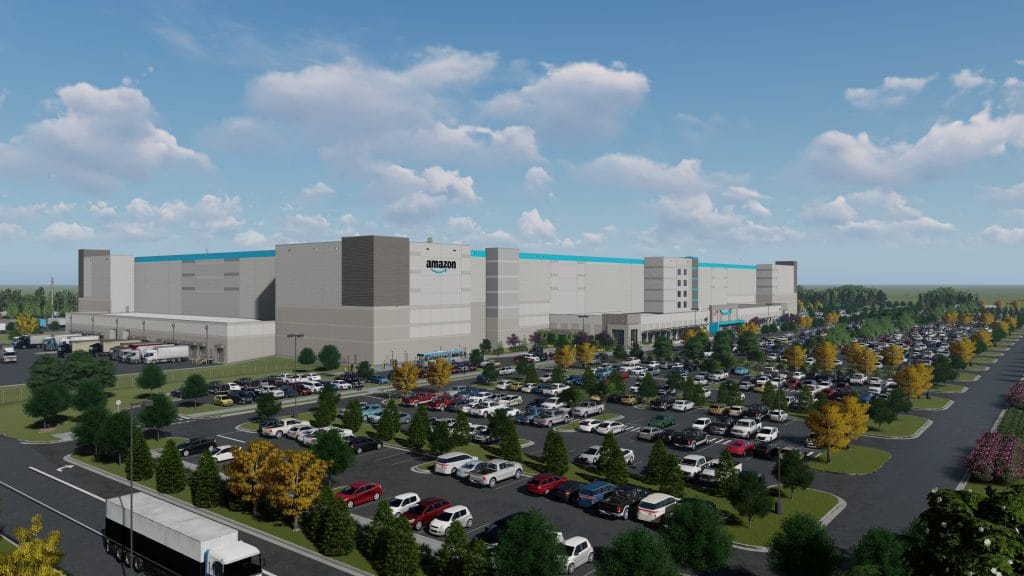 Amazon's plans for two new massive facilities in Elkhart County will create nearly 1,000 new jobs by 2023.
The e-commerce giant announced it will open a robotics fulfillment center and a delivery station in Elkhart County in 2023.
"Amazon's decision to support Elkhart County is a huge vote of confidence in our workforce development initiatives," said Suzanne Weirick, president of the Elkhart County Board of Commissioners. "The new, high paying jobs in the distribution technology sector also help diversify our local economy and protect us from the national economic fluctuations."
She said investments by Amazon tend to attract related industries.
"We look forward to additional interest in Elkhart County by other high-tech companies," Weirick said.
Kyle DeGiulio, Amazon's regional economic development manager, said Indiana has been a great place to do business.
"We're proud to have created more than 20,000 jobs and invested more than $15 billion in the Hoosier State over the past decade."
Employees in the new 800,000 square-foot fulfillment center will work alongside Amazon's robotics technology. The state-of-the-art building will be used to pick, pack, and ship smaller customer items, such as books, electronics, and consumer goods.
The new 180,000 square-foot delivery station will power the last mile of Amazon's order process and help increase efficiency of deliveries for customers. Delivery stations also offer entrepreneurs the opportunity to build their own business delivering Amazon packages.
Amazon fulfillment and transportation roles tend to start at $18 per hour plus benefits for full-time employees from day one.
Amazon announced plans to hire 125,000 workers for its distribution and fulfillment operations in addition to 40,000 corporate positions. Amazon recently expanded its delivery operations in the Region with new sites in Merrillville and Valparaiso.