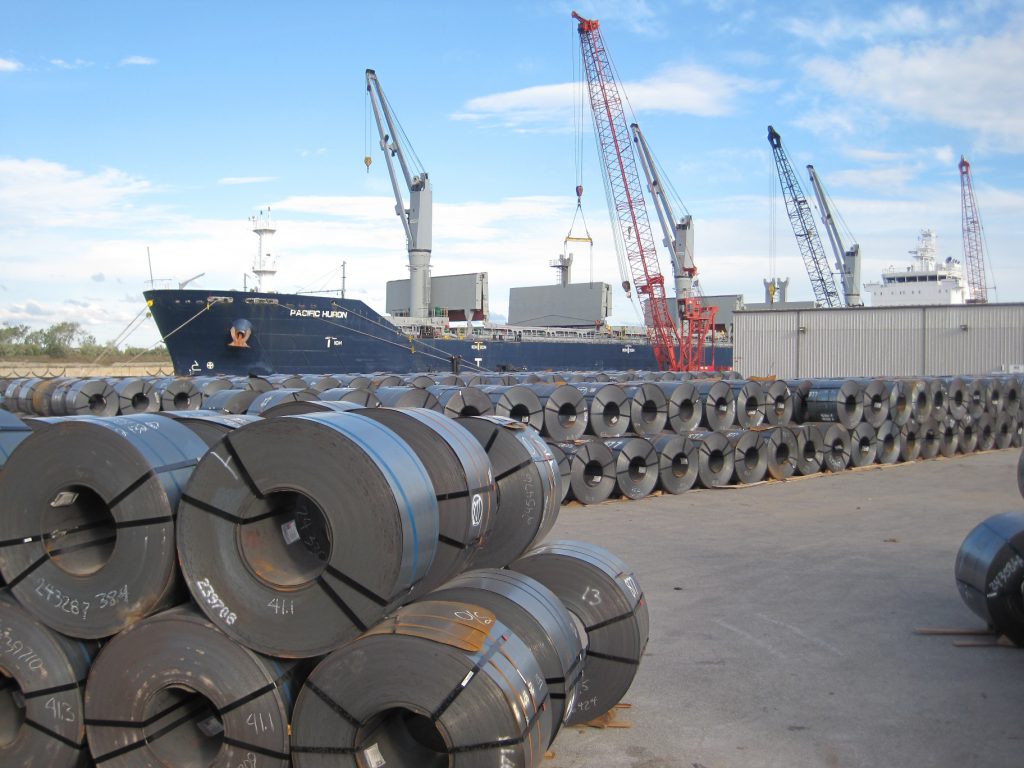 Manufacturers are hungry for steel according to the latest monthly shipping and cargo report from the Great Lakes Seaway Partnership.
Through August, the Great Lakes system moved 1,300,000 metric tonnes of steel, a nearly 4% increase compared to the same point in 2021. U.S. grain shipments also remain relatively high with 557,000 metric tonnes moved in August, an increase of almost 30% from last year.
While there were shipping highlights, overall year-to-date Great Lakes cargo shipments are down from a year ago, according to the August report. Total cargo between March 22 and Aug. 31 was 19,185,000 metric tons, down 8.85% from 21,049,000 metric tons recorded between April 1, 2021 and Aug. 31, 2021.
"Much as it has throughout my 27 years of service to the Seaway Development Corp, Great Lakes port activity in August highlights the critical role that the Seaway's maritime supply chain plays in delivering steel in support of the Midwest manufacturing sector," said Craig Middlebrook, deputy administrator, Great Lakes St. Lawrence Seaway Development Corp. "The resilience of this shipping lane is a testament to the innovation and investment made by the bi-national Seaways and our Great Lakes ports to maintain the seaway system as one shippers can rely on."
The Ports of Indiana – Burns Harbor is part of the Great Lakes system.
The Seaway Development Corp. said U.S. Great Lakes ports traded with at least 23 countries in August, compared to 27 in July.
Shipments to Chicago's Illinois International Port District in August carried a diverse range of commodities, including steel and wind energy equipment materials.
"The range of commodities that have been coming through our docks are indicative of the strong economic activity in Chicago and around the Great Lakes region," said Erik Varela, executive director of the Illinois International Port District. "The IIPD welcomed multiple shipments of steel and wind energy products last month and we look forward to continuing to supply various sectors with the materials they need to succeed."
The Great Lakes-Seaway System serves eight U.S. states and two Canadian provinces, which supports 237,868 jobs, generates $35 billion in economic activity, $14.2 billion in personal income and local consumption expenditures, and $6.6 billion in federal, state/provincial, and local tax revenue.