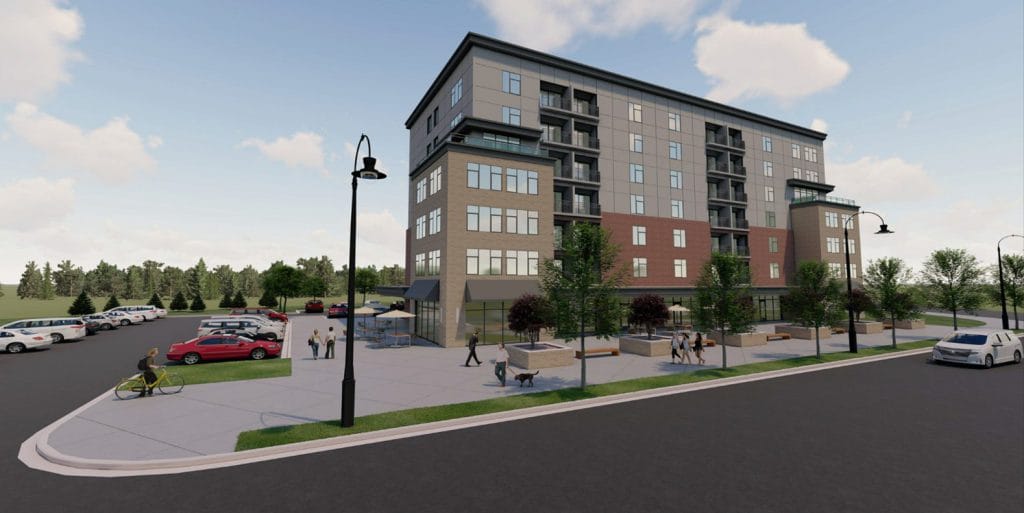 A Connecticut-based developer is proposing a $35 million investment to bring a multi-family, mixed use development to downtown Michigan City.
Richman Group is capitalizing on the Double Track project to build what it describes as workforce housing, which will target nurses, law enforcement and education community members as residents.
The developer is working with the Economic Development Corporation Michigan City and the city of Michigan City Redevelopment Commission, which has approved a development agreement with TRG Community Development LLC, a division of The Richman Group of Companies.
"While the Double Track project is still in its initial stages, it has already become the catalyst for numerous investors seeking opportunities in the newly designated transportation development district around the future 11th Street train station," said Clarence Hulse, EDCMC executive director. "Michigan City has the right economic climate and market demand for this type of product, and we are expecting over 800 multi-family units over the next 10 years."
The Richman Group is a privately owned real estate development, investment and asset management firm, which manages more than 25,000 units representing more than $14 billion in development in 49 states.
"We are very excited about the opportunity to expand our footprint in a fast-growing market like Michigan City," said Andre Blakely, president of TRG Community Development. "We have received a warm welcome in the Michigan City community, and we are eager to continue working with the partners of this project to bring to market dynamic, best-in-class, and vital housing communities."
The proposed development will have approximately 200 housing units. Ground-breaking is scheduled for fall 2022 and will include a mix of one, two and three-bedroom units on the project site at the corner of 8th Street and Michigan Boulevard.
The city's investment will be land and a developer backed TIF bond repaid over the next 20 years with annual property tax revenue generated by the development.
Michigan City also is working to secure a developer to build a multi-use multi-modal hub, which would serve as a train station and other commercial uses.
The double-tracking plan makes improvements to the South Shore Line traveling approximately 25 miles through Lake, Porter and La Porte counties, and the communities of Gary, Portage, Ogden Dunes, Dune Acres, Beverly Shores, Pines and Michigan City. The project's main component is to add a second track to the single-track route and move the street-running tracks along 10th and 11th Streets in Michigan City.