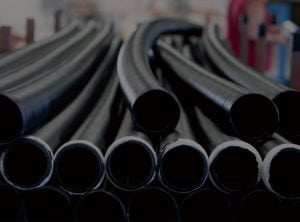 A near century-old family-owned Pulaski County company is among the 2020 inductees to the Indiana Manufacturers Association Hall of Fame.
In a virtual event Nov. 18, the IMA recognized this year's Hall of Fame inductees.
Fracto Inc. of Francesville in Pulaski County is a manufacturer of drainage products, which launched in 1923. It is led today by Chris Overmyer, president and CEO, the fourth generation of his family to work in the business.
"The goal of the IMA Manufacturers Hall of Fame and Manufacturing Excellence Awards is to celebrate and recognize the positive achievements made by Indiana manufacturing companies, and to honor their contributions in furthering manufacturing in Indiana," said Brian Burton, IMA president and CEO. "As the most manufacturing-intensive state in the nation, Indiana manufacturers employ nearly 20% of the Indiana workforce – more than 545,000 employees (and) Indiana manufacturing continues to be one of the highest paying industry sectors in the state, (accounting) for nearly 30% of Indiana's total GDP."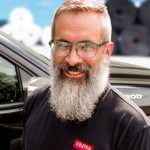 The companies inducted into the manufacturers hall of fame this year made outstanding contributions to the development of a healthy, dynamic business environment in Indiana, and to the state's overall economic well-being, the IMA said. Other 2020 hall of fame inductees included:
Duke Energy Indiana, LLC, Plainfield
Ford Motor Co., Dearborn, Michigan
Glas-Col, LLC, Terre Haute
Indiana Michigan Power, Fort Wayne
MPI Corporation, Indianapolis
Muncie Power Products, Inc., Muncie
Vibromatic Company, Inc., Noblesville
Winamac Coil Spring, Inc., Kewanna
Companies and individuals receiving the Manufacturing Excellence Awards were chosen from nominations submitted by peers in the manufacturing community. This year's honorees included:
Manufacturer of the Year: Zimmer Biomet, Warsaw
Manufacturing Talent Champion: Ivy Tech Community College, Indianapolis. The college's Northwest and North Central Indiana campus locations include, East Chicago, Gary, Goshen, La Porte, Michigan City, South Bend and Valparaiso.
Lifetime Achievement: James E. Brown of BCI Solutions, Inc., Bremen
COVID-19 Response Champion: Heritage Environmental Services, Indianapolis