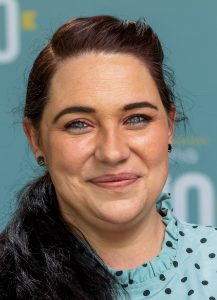 Ivy Tech Community College named Kelly Friend vice chancellor for student success for its South Bend campus.
Friend previously served as the campus's executive director of career coaching and employer connections since December 2019 and was the primary advisor to the CCEC team regarding career development of students and in fulfilling training, education, work-and-learn, and placement needs of employers in the South Bend campus's service area.
Friend now will support students by working to implement programs and structure to help them overcome barriers to either earn a degree or complete a certificate at Ivy Tech.
Friend has a bachelor's degree in English education/art & design from Purdue University and a master's degree in management and leadership from Western Governors University. She has worked in the education and non-profit sector for more than 15 years.
Friend previously was director of career and business engagement at Goodwill Industries of Michiana where she oversaw six regional career centers as well as many regional career programs for Northern Indiana.