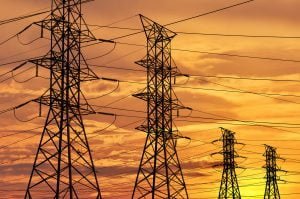 David Veleta has been appointed by Gov. Eric Holcomb to the Indiana Utility Regulatory Commission.
Veleta, a senior administrative law judge for the IURC, fills the vacancy created by David Ober, who resigned to take a position with the Indiana Chamber of Commerce. The term filled by Veleta ends Jan. 31, 2024.
"David is well-respected in the utility industry, by the IURC Commissioners and staff members," said Holcomb. "He has a solid understanding of the complex industry as it relates to assessing affordability and exploring current and future generation."
Veleta has been with the commission for 13 years. Prior to that he served as a deputy prosecutor in Marion County and before that he worked in private practice.
Veleta earned his bachelor's degree from Franklin College and received his law degree from the University of Dayton School of Law.
Other nominees under consideration were Justin Brugger, chief financial officer, Fort Wayne City Utilities and Lucas Wilson, senior legislative assistant and policy analyst for the Indiana House Republican Caucus.