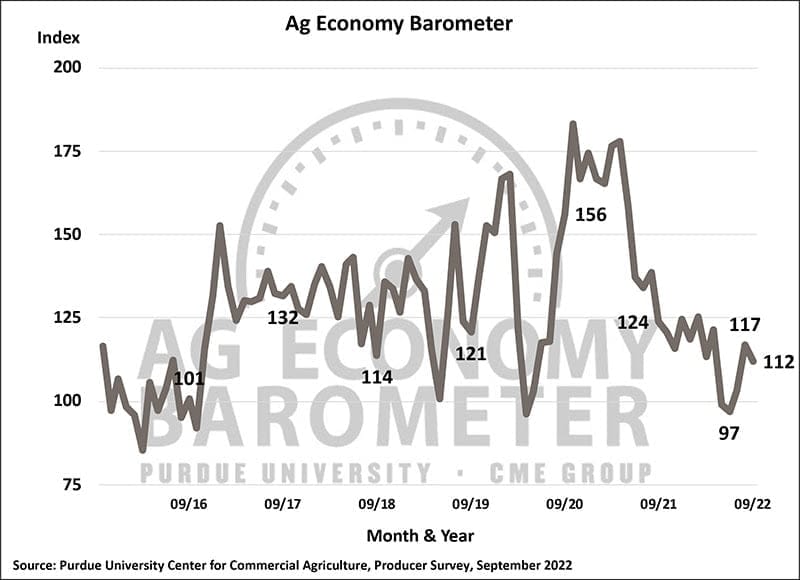 Weakening perception of current economic conditions and rising production costs are among the reasons the ag sector lost some positive momentum the past month.
The Purdue University/CME Group Ag Economy Barometer farmer sentiment index fell five points to 112 in September. The index in August was 117.
Researchers say the decline in farmer sentiment was the result of producers' weakened perception of current conditions.
The Current Conditions Index fell nine points to 109. The Index of Future Expectations also weakened falling three points from a month earlier to a reading of 113.
The Ag Economy Barometer is calculated each month from 400 U.S. agricultural producers' responses to a telephone survey. This month's survey was conducted between Sept. 19 and Sept. 23.
Higher input costs remain the top concern among survey respondents. In September, 44% of respondents chose higher input costs as their main concern, while 23% chose rising interest rates, and 14% chose availability of inputs.
When asked to look ahead to 2023, 38% of producers expect input prices to rise between 1% and 9%, compared to 2022 prices. While 24% of producers expect input prices to rise between 10% and 19%, and 9% of survey respondents said they expect an input price rise of 20% or more.