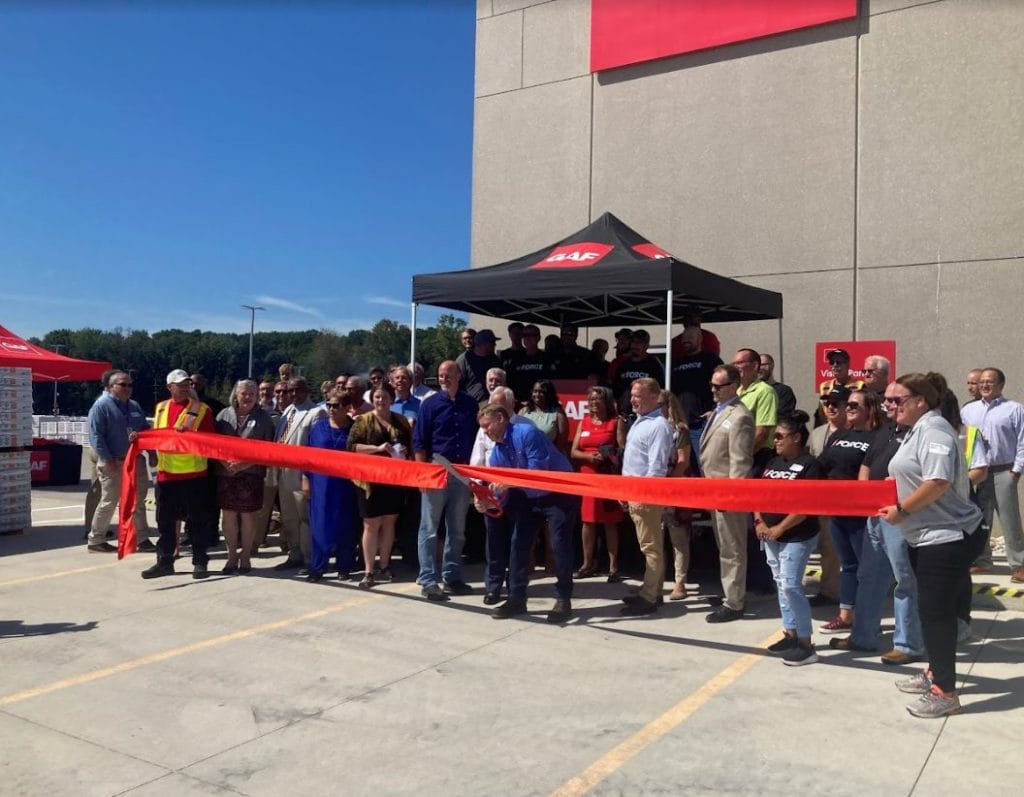 GAF, a maker of roofing and waterproofing products, formally dedicated its new Michigan City distribution center.
Executives and employees from GAF, a Standard Industries company, were joined by Michigan City officials and representatives from the Michigan City Chamber of Commerce for a ribbon cutting Sept. 1 at its distribution center at 130 Tri Quad Drive. The site has been operational since December.
GAF said its Michigan City distribution center employs 30 people.
The building is a 200,000-square-foot warehouse, which also has 28 acres of outdoor storage and loading space to increase capacity and improve shipping efficiency for GAF products throughout the central U.S.
GAF also operates a shingle manufacturing plant in Michigan City at 505 N. Roeske Ave.