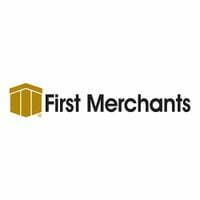 First Merchants Corp. named Greg Mather new chief marketing officer
Mather will lead all marketing operations. Mather has more than 20 years of marketing experience in the financial industry.
Mather earned a bachelor's degree in finance from the University of Texas–Austin. He later earned a master's degree and law degree in a joint program from the University of Toledo.
Mather took over for Karen Evens who retired after serving the role since 2005. Mather began his new role on Aug. 30.
"Mather is a resilient leader who has embraced the First Merchants culture; his collaborative management style will continue the momentum to provide proven financial solutions for our clients," said Michael Steward, First Merchants president. "He believes in executing positive performance change to propel the best results for customers and employees (and) I have great faith that he is capable to lead this market and maximize its full potential."
Mather looks forward to his new role.
"This is a great opportunity to serve the First Merchants community and really feel like a part of the neighborhood," he said.
Muncie-based First Merchants has assets of approximately $14.1 billion and operates 130 banking offices in Indiana, Michigan, Ohio, and Illinois. It has 18 locations in Northwest Indiana and Northeast Illinois.