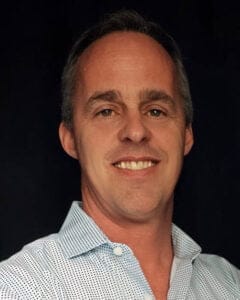 Surf Internet created two new roles to make sure that customers continue to experience a high level of service.
The Elkhart-based company added a chief revenue officer and a vice president of customer operations as it expands its fiber-optic broadband network in the Great Lakes region. Earlier in May it made La Porte its first multi-gig city in Indiana.
"At the core of Surf's DNA is a deep passion for giving our very best to our customers," said Surf CEO Gene Crusie in a press release. "With Surf's rapid expansion, we've recognized the need for continued customer service excellence, while continuing to bring Surf's transformative fiber internet to new markets through successful sales and marketing."
Kevin Bush takes on the chief revenue officer role with 25 years of experience in the sales industry, including 10 years at Time Warner Cable and two at WOW! Internet, Cable & Phone. He oversees sales, marketing and revenue operations.
"It is a privilege to join a company that is investing significantly in its continued growth, customer engagement and future success," Bush said. "I am most excited to help spread the word about Surf Internet, and the positive impact we are having in our customers' lives. High-speed fiber internet is the great equalizer, allowing customers in smaller markets to compete on a level playing field with big cities."
Michael McDaniel is the new vice president of customer operations, offering 30 years of telecommunications leadership experience at companies such as MCI WorldCom for eight years and Windstream for 14 years. His responsibilities will include managing customer service and satisfaction.
"Kevin is a passionate, collaborative leader who has seen great success at companies with high growth and dynamic work environments," Crusie said. "Michael has deep leadership experience with technology-driven businesses, and has proven his ability to strategically impact customer satisfaction."
Bush earned an MBA from Baker University in Kansas, and degrees in marketing and business administration from Kansas State University, Manhattan. McDaniel earned an Associate of Science in industrial electronics from Central Technical College in Oklahoma.
Surf Internet serves Illinois, Indiana and Michigan, and employs more than 140 people.
Caption: Kevin Bush (left) joins Surf Internet as chief revenue officer, while Michael McDaniel has been named vice president of customer operations.