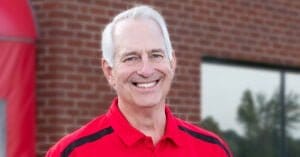 Carl Baxmeyer, a senior planner at Benton Harbor, Mich.-based Wightman, is retiring after 40 years in the field.
He joined the consulting firm in 2016 on the architecture team in urban and community planning. He also worked for Fanning Howey in Ohio for 19 years.
"I have worked with Carl from the Atlantic seaboard to the Pacific coast and many points in between on projects in large urban areas to very rural communities for over 25 years," said George Kacan, Wightman education market sector leader, in a press release. "He has always focused on serving our clients at the highest levels providing valuable information for them to make informed decisions."
Wightman President Matt Davis said Baxmeyer has that innate ability to combine his many talents.
"Carl is that unique professional that combines expertise in planning strategy, project management and community engagement," Davis said. "His calm demeanor and focus on results helped build trust with clients across the country."
Baxmeyer also is passionate about public service and will continue to serve on the St. Joseph County Board of Commissioners as president, representing District 1.
Born and raised in New York, he earned a master's degree in natural resource management from Colorado State University and a bachelor's degree in environmental science and planning from Grand Valley State University in Allendale, Michigan.
Baxmeyer first came to Indiana in 1978, when he accepted a position as the planning director for La Porte County. He later worked for then-U.S. Rep. John Hiler as the intergovernmental coordinator in the South Bend district office. He also directed the north-central office of the 1990 U.S. Census. He and his wife, Susan, then owned a consulting firm in South Bend. The couple live in Clay Township, Indiana.