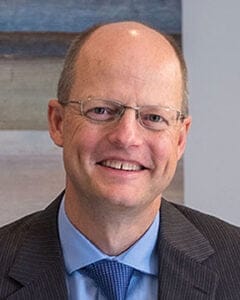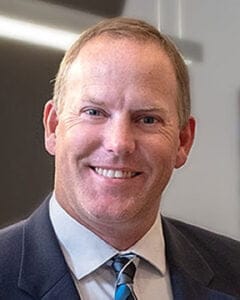 Wightman President Matt Davis says there is a season for all things in life, and his season for leading the multi-disciplinary employee-owned consulting firm is nearing its end.
In April 2024, Davis will step down from the position at the Benton Harbor, Michigan-based company. He will continue his 29-year-long career at Wightman in a new role.
"My grandfather planned his life in seasons, and it's with that mindset that I plan and live mine," said Davis in a press release. "My first 10 years at Wightman focused on being a great engineer, the second 10 focused on serving clients, and this past 10 focused on serving our employees."
Steve Carlisle, who has been with Wightman for 26 years, will become president next April. He has served in many roles at the company, including civil engineer, project manager and director of engineering. He will continue his role as government market sector leader until the transition.
"I am excited to serve as the next president of Wightman, building on the culture and momentum that previous President Tom Deneau and current President Matt Davis have established," Carlisle said. "I look forward to serving our clients in the Great Lakes region."
Davis guided the company through considerable growth, going from 90 employees and three offices to 170 people in eight offices. He also helped grow the business into Indiana.
Carlisle is a graduated of Michigan State University. He also did not seek re-election as chairman the board of directors, of which he has served since 2012.
Wightman also announced its 2023 board of directors:
Chairman: Brian Lieberg, who has been with the company for 29, is the director of survey and regional director of the South Bend office.
Treasurer: Mary Deneau Nykamp, who has been with Wightman for 22 years, is the municipal manager in the civil engineering department
Secretary: Philip Doorlag, who has been with Wightman for 17 years, is the regional director in the Kalamazoo office.
Trustees: Greg Monberg, of Michigan City, is the director of architecture, and Lee Petcu Jr., of La Porte, is the energy market sector leader. Monberg has been with the company for six years and Petcu for 21 years.
Wightman offers expertise in architecture, civil engineering and surveying, with specialty services that include planning, GIS, landscape architecture, interior design and reality capture. It has offices in Michigan and Indiana, including Plymouth and South Bend.