Indianapolis-based The Skillman Corp.'s employees just earned a big stake in their company's success. The construction company recently transitioned to an Employee Stock Ownership Plan for its 100-plus workers.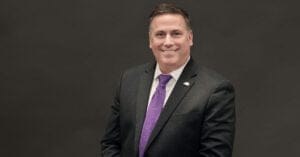 "Today marks an important milestone for The Skillman Corp. and our employees," said Brad Skillman, president of The Skillman Corp., in a press release. "We believe the ESOP is the best way to ensure our company's long-term success, and give our employees a sense of ownership and pride in their work."
According to the National Center for Employee Ownership, ESOPS traditionally retain employees and grow faster than their counterparts.
Skillman Corp. employees will receive a share of the company's profits and a chance to contribute to business operations plans.
Recent projects include:
Beacon Health — Elkhart Health and Aquatics facility
Valparaiso Community Schools — Districtwide projects, including a new elementary school and aquatic center
Northshore Health Center — Portage facility
Duneland School Corp. — Districtwide projects
Skillman was established in 1972 and has regional offices in Merrillville and Portage, Michigan. Its motto is "building relationships, not just buildings."
The company is a regular on the Best Places to Work in Indiana list, including this year at No. 6 on the medium-sized company list.
Caption: Brad Skillman is the president of Indianapolis-based The Skillman Corp. (Provided by Skillman Corp.)