Norm Buchanan was appointed to the new role of senior vice president, strategic business transformation, at South Bend-based Teachers Credit Union.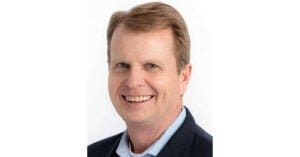 He will lead the effort to create new management systems and support TCU's operating model, including the board and leadership team. He also will help develop new ways of operating throughout the organization.
"We're eager to welcome Norm to his new role with TCU," said Jason Osterhage, president and CEO of TCU, in a press release. "Norm has acquired an impressive amount of experience throughout his career in a broad range of operations, process improvement, and customer experience leadership roles. I am confident that he will quickly prove to be an asset for TCU, and we are looking forward to the impact he'll have in refining our credit union's operating model."
Buchanan most recently worked for Alliant Credit Union in Illinois as a vice president and chief product and experience officer. He also worked for Sears in various leadership roles.
The Indiana native earned a bachelor's degree in industrial engineering and a master's degree in business administration from Purdue University.