Marc Waite can't wait to get back to Northwest Indiana. And he found the perfect opportunity to come home. He is taking over ownership of Taylor Floor Covering in Elkhart.
Dave and Jayne Steed built the business over 20 years but wanted to retire. They looked to Michigan-based Calder Capital, which helped them find Waite, who has been living in South Carolina. He has owned Pool Services Corp. in Myrtle Beach since 2018.
Waite grew up in Michigan and called South Bend home for 26 years. He was eager to get back to be closer to his children. He plans to relocate to Granger.
Waite says he most looks forward to working with people in the Midwest.
"I am excited to learn the business, form new relationships, and continue Dave and Jayne's legacy," Waite said. "I want to be sure we uphold their standard of customer service."
Dave Steed brought 10 years of flooring expertise to his business when he started it in 1990. It was his dream to build his own business. But the time was right to retire, so he contacted Calder Capital.
"Dave and Jayne are shining examples of how prioritizing integrity and customer service can lead to incredible success," Scott Nicholson of Calder Capital said. "They have created a beautiful business and have consistently been among the most genuine sellers I've worked with."
Nicholson also pointed out that the couple's retirement plans came at a fortuitous time for Waite.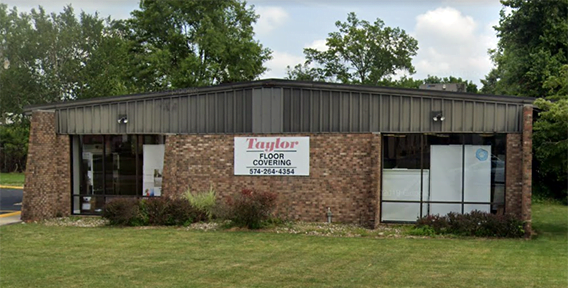 "This opportunity presented itself at a great time for him," Nicholson said. "I'm glad that he will be able to relocate closer to his family and continue the values established by the Steed's. I have no doubt that he will continue to succeed and wish him a smooth transition back to Indiana!"
Calder specializes in lower middle market mergers and acquisitions relying on their ability to build relationships.
"Our confidential marketing got in front of Marc at the right time and place in his life where he was eager to jump on the opportunity," Calder Managing Partner Max Friar said. "I am so pleased that we found the exact right fit for Dave and Jayne."
Taylor Floor Covering has a showroom at 53894 County Road 9 in Elkhart. They carry flooring brands such as Anderson Tuftex, American Olean, Carpenter, Shaw Floors and ANSO.