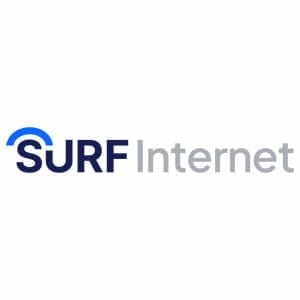 Elkhart-based Surf Internet raised $100 million toward increasing its fiber networks in the Great Lakes region.
The debt financing from DigitalBridge Credit comes with equity investment from the company sponsors Bain Capital and Post Road Group, according to a press release.
Surf Internet, formerly known as Surf Broadband Solutions, offers high-speed broadband to residential, business, education and municipal customers via fiber networks.
Bain Capital and Post Road Group acquired the company in 2021. The company now serves more than 27,000 customers in Indiana, Illinois and Michigan. It offers residential speeds up to 10 gigs.
"As we approach the 100,000 fiber passings milestone, partnering with DigitalBridge Credit will enable Surf to further accelerate its fiber network expansion," said David Haswell, a vice president at Bain Capital. "It's clear that the Surf Internet FTTP solution is resonating deeply with consumers and businesses across the Midwest, and we see significant opportunities for continued, attractive edge-outs in 2023 and beyond."
The investment will go toward expanding fiber networks in 60 markets and bolstering its gig speeds. This year, Surf Internet is set to surpass 100,000 fiber passings — or the ability to offer broadband service to potential customers with cable already installed.
Surf Internet announced in December that La Porte would be its first multi-gig fiber-optic installation.