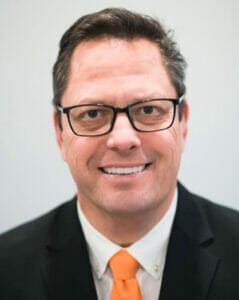 La Porte's Mayor Tom Dermody has a goal: 30,000 people with broadband access by 2030. The city took one more step toward that goal when Elkhart-based Surf Internet announced it will launch multi-gig fiber-optic internet services in La Porte next spring.
"Our commitment is to make sure every resident and every business has high speed internet available to them," said La Porte Mayor Tom Dermody in a company press release. "Surf Internet has kept us on the cutting edge of technology as it continues to develop and that's been pivotal in our economic development efforts."
Since 2019, the La Porte County Broadband Task Force has been the sounding board for broadband infrastructure for all its residents. The partnership of executives from top institutions in the county focuses on "equitable deployment and utilization of of adequate broadband infrastructure to improve the quality of life and competitiveness of every resident, business and organization in La Porte County."
They are particularly proud that Lt. Gov. Suzanne Crouch and the Indiana Broadband Office named La Porte County a Broadband Ready Community in January 2022. The certification is meant to be a "signal to the telecommunications industry" that a community is ready for infrastructure investment.
La Porte County received the designation after adopting a broadband ready community ordinance, which establishes permitting procedures.
"This designation sends a clear message about La Porte County's focus on addressing this complex issue, which affects quality of life and our growth potential," said Sheila Matias, president of the La Porte County Board of Commissioners, in a press release.
La Porte County was the first in 2022 to be certified by the state.
That "signal" was heard by Surf Internet when it chose La Porte to be its first multi-gig fiber-optic internet city. Internet service speeds could reach 10 gigs.
"Surf has enjoyed a 20-year history of positive partnerships with city and county officials, the La Porte Economic Advancement Partnership and the La Porte County Rural Broadband Task Force," said Deborah Crawford, Surf Internet's chief operating officer. "We are thrilled to be making this market-wide upgrade investment so that all La Porte residents have the opportunity to take advantage of higher speeds and continue to transform their community."
Current Surf Internet customers will be able to upgrade to the new service when it comes online in spring 2023.