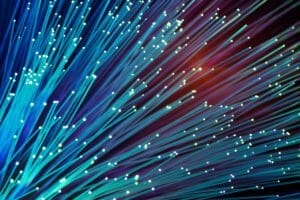 South Bend is the latest community to receive Broadband Ready Community certification from the state of Indiana.
"We are encouraged that communities across the state are taking the steps to become more connected and enhance their quality of life by becoming broadband certified," Lt. Gov. Suzanne Crouch said in a press release. "Congratulations to South Bend for prioritizing this initiative and working collaboratively to further spearhead your community's broadband investment."
The program was started to encourage communities to invest in infrastructure that makes broadband easier to implement.
The Indiana Broadband Office approved the certification once the city of South Bend adopted a Broadband Ready Community ordinance. It is the 75th community to do so.
"Broadband is essential for our students, job seekers, businesses and entrepreneurs," said Mayor James Mueller in the release. "I thank Gov. (Eric) Holcomb's administration and the Indiana Legislature for helping South Bend become a Broadband Ready Community. We look forward to continued collaboration with the state on digital infrastructure and equity programming."
About 15 communities have become Broadband Ready Communities in 2022 alone, said Earnie Holtrey, deputy director at the Indiana Broadband Office, in the release.
"It's been another aggressive year with communities across the state becoming Broadband Ready," Holtrey said.
The following Northwest Indiana and Michiana governing bodies have been certified Broadband Ready Communities:
Town of Merrillville
Newton County
Jasper County
Starke County
Marshall County
Town of Etna Green
LaPorte County
Porter County
Pulaski County
City of Gary
City of South Bend