The South Bend — Elkhart Regional Partnership named three new members to its board of directors.
Carl Baxmeyer, St. Joseph County board of commissioners; Susan Elrod, chancellor of Indiana University South Bend, and Greg Hildebrand, interim executive director if the Marshall County Economic Development Corp., join 19 others in providing strategic leadership to the organization.
Baxmeyer represents district 1 and is president of the county's board of commissioners. He also manages the planning department at Wightman, a consulting firm with an office in South Bend and Benton Harbor, Michigan.
"Carl has spent decades serving the public good, and we expect he will bring his planner's perspective to the board," said Pete McCown, president of the Community Foundation of Elkhart County and chair of the South Bend — Elkhart Regional Partnership's board, in a press release.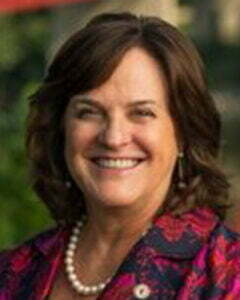 As the sixth chancellor of Indiana University South Bend, Elrod has implemented a new strategic plan, among other notable achievements. She also has almost 30 publications, ranging in topcs from leadership to textbooks, according to the IU South Bend website.
"With an extensive background in academic leadership, Susan brings a unique vision towards educational needs in our region," McCown said.
Hildebrand is a Marshall County native and was hired in 2019 as the economic development project manager.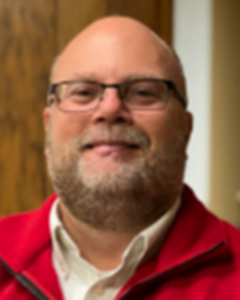 "It's hard to argue that anyone knows the spirit of Marshall County better than Greg, with his background at the EDC, and his time as the managing editor of the Plymouth Pilot News," McCown said.
Outgoing members of the board are: Jim Keenan, Andy Kostielney, Kristin Pruitt, Rebecca Stoltzfus and Laura Walls.
The 22 current members are:
Baxmeyer
Dave Behr, Indiana Economic Development Corporation
Shannon Cullinan, University of Notre Dame
Michael Daigle, South Bend International Airport
Elrod
Susan Ford, Graham Allen Partners
Larry Garatoni, Garatoni Family Office
Hildebrand
Jon Hunsberger, Elkhart County Convention and Visitors Bureau
Levon Johnson, Greater Elkhart Chamber of Commerce
Shelley Klug, Indiana Michigan Power
Pete McCown, Community Foundation of Elkhart County
Rose Meissner, Community Foundation of St. Joseph County
Gary Neidig, ITAMCO
Kevin Overmyer, Marshall County Commissioners
Jeff Rea, South Bend Regional Chamber
Amish Shah, Kem Krest
Andrea Short, 1st Source Bank
Chris Stager, Economic Development Corporation of Elkhart County
James Turnwald, Michiana Area Council of Governments
Suzanne Weirick, Elkhart County Commissioners
Andrew Wiand, enFocus
The organization combines the talents of economic development partners from 47 communities in northern Indiana and southwest Michigan. It focuses on quality of life workforce and economic growth in five areas: education; talent; company promotion; diversity, equity and inclusion; and entrepreneurship.