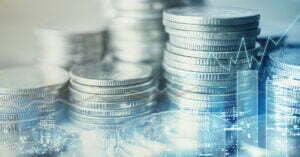 Several banks that serve Northwest Indiana and Michiana were listed on the S&P Global Market Intelligence's 2022 ranking of best-performing U.S. banks.
On the list of public banks, Carmel-based Merchants Bancorp landed fourth place; Evansville-based Old National Bancorp earned the sixth spot; and Wintrust just made the top 50. All have locations in the Region.
"Old National Bank's high ranking among U.S. public banks by S&P Global Market Intelligence further demonstrates our strength and stability," said Jim Ryan, Old National CEO, in a press release. "We are proud to be a Midwestern bank with a conservative approach to managing risk, a well-diversified credit portfolio, and a low-cost granular deposit base."
In the large community bank rankings, Merrillville-based First Bancshares Inc., the holding company of Centier Bank, earned No. 20.
"We're delighted to see these banks and credit unions continue to serve their local markets as they weather swift increases in interest rates and elevated inflation," said Nathan Stovall, director of financial institutions research at S&P Global Market Intelligence, in a press release.
On March 21, S&P Global released its annual rankings for last year's best performing community banks, credit unions and U.S. public banks. The S&P division started the rankings in 2011.