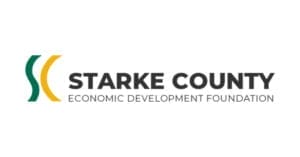 The Starke County Economic Development Foundation is on the lookout for the entrepreneurial spirit. Its fourth Starke Tank Countywide Business Pitch Competition on Aug. 20 will feature projects from small business owners.
But first they need contestants with big ideas.
Applicants do not have to live in Starke County, but their businesses must either be in the county, or they must be willing to move there if they win.
Eligible applicants include: small businesses open three years or less; new businesses that haven't started operating yet; and businesses that have changed ownership within the past three years. Businesses open more than three years can apply if they have clear plans for growth with a new product, service, expansion or strategic plan.
Local businesses and organizations donate prizes for the competition.
"Our sponsors recognize that a vibrant small business community is critical to Starke County's growth and continued success," SCEDF Executive Director Lisa Dan said in a press release. "We hope to make this year's Starke Tank our biggest and best yet."
Last year, 10 contestants vied for $18,000 in prizes. The first prize of $12,000 went to Irelynd Alexis Boutique in downtown Knox. The second prize of $6,000 went to Bone Boss Game Calls, whose owner Dalton Tunis lives in Winamac.
Starke Tank contestants do not pay a fee to enter. They receive free coaching from an Indiana Small Business Development Center adviser.
Applications must be received by June 30. The Starke Tank competition will take place on Aug. 20 at Knox Community High School.
The Starke County Economic Development Foundation is a nonprofit economic development organization that serves Starke County, the city of Knox, and the towns of North Judson and Hamlet.