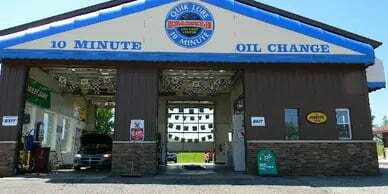 Performance Plus Quick Oil Change & Car Wash in Holland, Michigan, is expanding into Michiana with the purchase of Sparkle Car Care Centers of Benton Harbor, Michigan.
Sparkle owners brothers Bill and Chad Stockwell, and their father, Carlos Stockwell, who is ready to retire, will move on to other business opportunities. The family-owned business began in 1981 and has grown to three locations: Benton Harbor, Coloma and St. Joseph.
Husband-and-wife team Steve and Pat Klingenberg started Performance Plus 1980s with the one location. Brothers Kyle and Justin Klingenberg have since grown the family-owned business to 49 locations.
Kyle Klingenberg said the companies have many similarities.
"There are strong synergies between the two companies, which provide new markets for Performance Plus," he said. "We are excited to acquire a long standing successful family business and look forward to driving its continued growth."
While both companies offer oil changes and car washes, Sparkle advertises a self-serve dog wash on its website, too. For now, Sparkle Car Care's locations will retain the name.
Michigan-based Calder Capital has helped Performance Plus in three acquisitions, including Sparkle.
"The synergies between the two companies are remarkable," said Hannah Nabhan of Calder Capital, who assisted in the process.
In 2019, Performance Plus also acquired Colonial Oil Exchange in Farmington, Michigan.