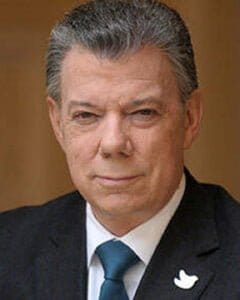 Nobel Peace Prize recipient Juan Manuel Santos will be the main speaker at the University of Notre Dame's 178th commencement ceremony May 21, according to a press release.
Santos was the president of Colombia from 2010 to 2018. He received the Nobel Peace Prize in 2016 for his role in ending the country's 52-year civil war. He sought the assistance of Notre Dame's Kroc Institute for International Peace Studies in 2012 when he first began talks with the Revolutionary Armed Forces in Colombia, the main opponent to the government.
Santos was a distinguished policy fellow in Notre Dame's Keough School's Master of Global Affairs last fall. He also will receive an honorary degree at the ceremony.