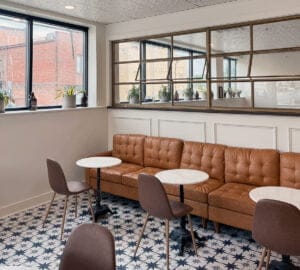 Parlor Doughnuts opened a location in Jasper on June 1.
The Jasper location is serving the company's famous layered doughnuts at 511 N. Newton St.
The company promised on its Facebook page that "this beautiful new shop will be your favorite place to hang out with friends and family."
Darrick Hayden started Parlor Doughnuts in Evansville in February 2019 with great success. Franchising followed in 2021 after overwhelming inquiries.
Hayden sought out coffee and doughnut shops as he traveled the country for his son Noah's band. They opened Proper Coffee in 2015, which eventually turned into Parlor Doughnuts.
The company's menu includes specialty doughnuts and coffee, breakfast tacos and sandwiches, and milkshakes.