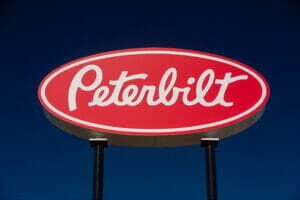 The Larson Group Peterbilt opened its fourth location in Indiana. The new 12,000-square-foot warehouse and showroom opened Dec. 1 in South Bend.
"We are thrilled to be expanding our footprint in Indiana," said Mike Thurston, regional vice president, in a press release. "Our South Bend location will provide even more convenience and support for TLG customers in the area."
The South Bend location at 25901 State Road 2 is the 24th location overall. TLG Peterbilt – Great Lakes is at 5900 Southport Road in Portage.
The facility will offer parts delivery and its mobile service program. Truck sales and leasing are from 8 a.m. to 5 p.m. Monday through Friday. Parts, service and the body shop have limited hours Monday through Saturday.
TLG is a dealer for premium trucks and service. It was founding by truckers who became dealers.
TLG Peterbilt PacLease earned the North America Franchise of the Year award in April 2022 at the Truck Rental and Leasing Association annual meeting in Miami. TLG Peterbilt PacLease grew its fleet by 38% in 2021 over 2020. Peterbilt is a franchisee of PacLease.