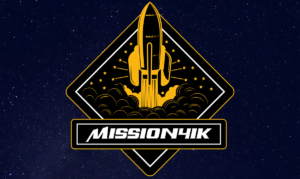 Ivy Tech Community College and nonprofit TechPoint joined forces to cultivate the next generation of tech leaders during the next seven years.
The partnership will support a state effort to cement Indiana's reputation as a tech hub. TechPoint will help raise awareness of the Ivy+ IT Academy, including a survey of Hoosier companies to learn the most in-demand jobs in the Region. The results will help the partnership determine needed programs, which include youth and adult apprenticeships.
"Ivy Tech has more partnerships with the world's largest tech companies than any other college or university in the country," said Ivy Tech Chief Information Officer Matthew Etchison in a press release. "This is just one of many reasons that the Ivy+ IT Academy is uniquely positioned to offer the very best and most affordable IT bootcamps in Indiana."       
Ivy Tech announced plans for its IT Academy in October 2022, while TechPoint launched its Mission41K movement in 2022. Both initiatives focus on identifying key jobs that employers need filled in the Region. TechPoint's Mission41K goal is to grow the state's workforce by 41 new technology employees by 2030 with the help of the Ivy+ IT Academy.
"TechPoint and Ivy Tech are partnering to ensure more Hoosiers get to rapidly skill up and launch their IT careers," Etchison said.
Dennis Trinkle, TechPoint's senior vice president of talent, strategy and partnerships, said the partnership will prepare students for careers that will give them a livable wage.
"Indiana's employers across all sectors need more tech-skilled workers, and Ivy Tech has strong partnerships, a broad footprint and excellent programs planned to train individuals for tech and tech-related roles," Trinkle said. "We highly value all they bring to the table."   
TechPoint is the result of a merger of two organizations in 2003: the Indiana Software Association and the Indiana Information Technology Association. In 2006, the combined organization became part of the Central Indiana Corporate Partnership, which brings corporate executives together to work with foundations and universities to grow the Region's economy.
Ivy+ IT Academy noncredit classes and certifications are offered at all 19 campuses and online.