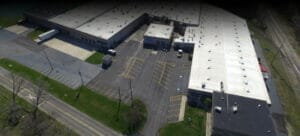 Elkhart-based Engineered Foam Packaging acquired North Carolina-based NatureKool, according to a Dec. 19 company press release.
EFP designs and manufactures custom protective and thermal packaging, while NatureKool makes natural fiber insulation for shipping, an alternative to Styrofoam.
EFP's goal is to provide a complete assortment of packaging to keep supplies cold in transit and do so in an environmentally responsible way.
"We continue to invest in our business with a focus on applying our unique capabilities to unlock the value of breakthrough packaging needs," said John Hoeper, president at EFP, in the release. "This acquisition of NatureKool augments our capabilities and strengthens our presence in the growing field of curbside recyclable packaging."
EFP's Temperature Solutions Group focuses on keeping products like medicine and food at the correct temperature during transit. The NatureKool acquisition introduces fiber thermal packaging to their offerings.
"The integration of NatureKool into EFP will provide the additional resources, expertise, and insights that will expand our high-performance, natural fiber insulation product lines while we continue to earn our reputation for excellence in delivery and customer service," said Joe Grzyb, CEO of NatureKool, in the release.
NatureKool's website says its liners are mostly made of post-industrial plant fibers, which will degrade when thrown away. The 20-year-old company is committed to making packaging that does not create pollution during the manufacturing process.
EFP was founded in 1954 and is owned by J.B. Poindexter & Co., a $1.5 billion manufacturing company. EFP's other locations include Evansville; La Vergne, Tennessee; Decatur, Alabama; and Reno, Nevada.