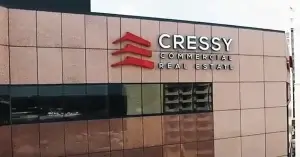 Mishawaka-based Cressy Commercial Real Estate is merging with Mno-Bmadsen, which invests in companies to help diversify the Pokagon Band of Potawatomi's business interests.
The merger will allow Cressy to expand and better implement their company goals.
"The long-term growth strategies of the company will be greatly accelerated and further strengthened via alignment with the Mno-Bmadsen family of companies," said George Cressy Jr., chairman of the board, in a press release. "We have been partners with Mno for years in various endeavors, and we believe our core values and service-based ideologies are in alignment and will create a very dynamic partnership for generations to come."
The partnership also will expand Mno-Bmadsen's commercial real estate investment portfolio as it pursues assets beyond gaming for the tribe's future generations.
"We have long believed that commercial real estate is a natural growth sector for our portfolio, and with Cressy as a partner will have confidence this will be a catalyst for significant growth," said Julio Martinez, CEO of Mno-Bmadsen.
Mno-Bmadsen's "family of companies" include: Seven Generations Architecture + Engineering, WBK Engineering, The Steelhead Engineering Company and DA Dodd Mechanical Contractors.
Chris Fielding will continue his role as CEO of Cressy, as will the current company partners.
Cressy is renovating the former Mishawaka Police Department for its corporate headquarters. Cressy has served the Region for 75 years, family-owned since 1948. It has offices in Indianapolis, South Bend and Mishawaka.