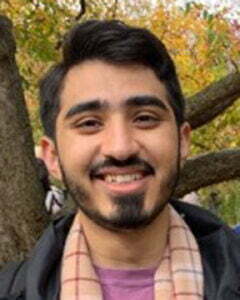 Indianapolis-based Elevate Ventures is committed to helping businesses get a good start, so every year, they listen to pitches from companies throughout the state.
For fall 2022, the venture capital organization awarded 14 winners of its pitch competitions with the Elevate Nexus award. The prizes totaled $580,000 toward startups in Indiana.
Four of those companies are from Northwest Indiana and Michiana.
SAFA, an intelligent software development company, earned $80,000 in seed money for its work in software traceability. The South Bend company, led by CEO Aarik Gulaya, is associated with the University of Notre Dame and its IDEA Center.
Kinga Safety earned $20,000 in pre-seed money to develop an app that helps with personal safety. The South Bend company was founded by Ambrose Kamya who is an innovation fellow at enFocus Inc. The company is associated with the University of Notre Dame and enFocus Inc.
"Winning the Northern Indiana pre-seed pitch competition is a vote of confidence in our mission of creating a safer world at a click of a button," Kamya said in a press release. "It is not only the funds that will boost product development but also the access to regional experts who will mentor our team to success."
New Territory Inc. earned $20,000 in pre-seed money to build an enterprise management company. CEO Renee Riecke credits her daughter, Natalie, with helping come up with the pitch.
"The award opened doors at once," Riecke said. "Other investors followed with more funding. We are now closer to reaching important milestones."
The company is associated with the University of Notre Dame and C2 Your Health Women's Initiative Inc., a nonprofit that supports women entrepreneurs.
rel Eve co, a feminine hygiene company, earned $20,000 in pre-seed money. The Merrillville-based e-commerce business was founded by Jasmine Bennett, who says the Elevate Nexus award was the catalyst that made her idea successful.
"Winning the pitch competition has not only given me the funding and experience I needed to get Rel Eve Co. off the ground, I've also gained a warm welcome into an awesome community full of great minds and kind individuals," Bennett said.
The winning companies from three regions in Indiana also joined Elevate Venture's development portfolio.
"The innovation and determination displayed by these companies is impressive," said Landon Young, executive director of entrepreneurial programming at Elevate Ventures. "In the face of obstacles, they continue to solve national or global level problems and create a tremendous amount of value in the process." We can't wait to pair the companies up with advisory services and resources to take them to the next level."
Three pitch competitions take place each spring and fall in each of the regions. In the fall, 46 companies were chosen to compete from a pool of 88 applicants. Young led the team of judges.
The spring 2023 regional pitch competitions will take place April 11 through 13. A state competition in August will offer winning companies a chance at a share of $320,000.
A grant from the U.S. Economic Development Administration and the Indiana 21st Century Research and Technology Fund (21 Fund) funds the Elevate Nexus program. Elevate Ventures also manages several other programs through the 21 Fund by the Indiana Economic Development Corp.
Read about the winners from the central and southern regions of Indiana here.