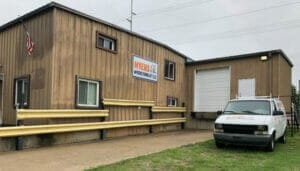 Donald and Barbara Myers started Myers Forklift in 2015. They saw a need to provide cost-effective equipment and repair services for clients who needed to lift heavy things.
But it was time to retire, and with the help of Small Business Deal Advisors in Grand Rapids, Michigan, the Myerses found BMH Equipment LLC to take over their Dowagiac, Michigan-based company.
Myers Forklift was a perfect addition to BMH's portfolio, which includes material handling dealerships.
"Myers is a great strategic fit with our existing dealerships in Grand Rapids, Michigan, and Lansing, Illinois," said James Wiese, BMH president, in a press release. "We look forward to building out their capabilities to better service their customer base in southwest Michigan."
Myers Forklift offers for sale or rent various forklifts, scrubbers and sweepers. Myers also offers repair services and operator training that complies with OSHA and American National Standards Institute requirements.
Doug Yntema, mergers and acquisitions adviser at Small Business Deal Advisors, was happy to help the Myerses find a buyer.
"It was nice to work with Don and Barb and help them find the perfect buyer," Yntema said in the release. "I am confident the new owners will be prosperous and grow the business."
Washington, D.C.-based BMH has grown 732% year-over-year in 2022. The company's product lines span pallet rack, shelving, conveyors, mezzanines and forklifts. BMH also recently acquired Granite Industrial Trucks in Summerville, South Carolina.
The terms of the transaction were not disclosed.