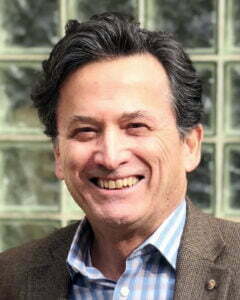 Mishawaka-based Arkos Design named William Coleman Jr. a senior project designer.
Coleman has 40 years of experience in the architecture industry, including president and owner of Coleman Architecture & Planning Corp. in South Bend. He also worked as director of architecture for Panzica Building Corp., vice president of Forsey Construction Inc., and vice president of Mathews-Purucker-Anella Inc., all in South Bend.
"(Chip Coleman)'s extensive experience in architecture, combined with his passion for community involvement, makes him a valuable asset to our firm and the clients we serve," said the firm's Senior Principal Jeff Anglemyer in a press release.
Coleman's focus is on healthcare facilities, multi-family assisted living projects, secondary educational facilities, corporate and industrial office/production facilities.
Coleman earned a Bachelor of Architecture in 1978 from the University of Notre Dame. He also studied abroad in Rome, Italy, for a year where he gained a unique perspective on design that has influenced his career.
Coleman also is a member of the American Institute of Architects (AIA), a registered architect in Indiana and Michigan and certified by the National Council of Architectural Registration Boards since 1987.
Arkos Design was founded in 2005 and moved to Mishawaka in 2014.